English Heritage recently announced that two new tours are offered at Carlisle Castle and Dover Castle.
Open book guided tours at Carlisle Castle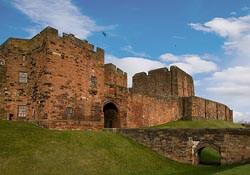 A brand new special guided tour has been developed by Open Book Guided Tours. Visitors to Carlisle Castle with walking difficulties can now explore this formidable fortress and hear about its fascinating 900 year history without having to climb up to the walls and keep or clamber down into the dungeons. The guides explore sections of the castle such as the Roman Dig Exhibition which are accessible and use visual aids to talk about the areas which are inaccessible.
The tour lasts for an hour and costs £2 per person.
For group bookings (no more than 20 people) please call +44 (0)1228 591922
New guided tours at Dover Castle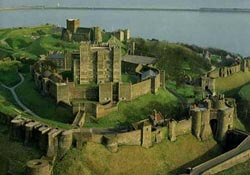 Dover Castle has played a significant role in protecting England since the middle Ages, and now visitors can discover the secrets of this majestic "Key to England" with the launch of six fascinating new guided tours.
Use your imagination to picture this mighty fortress as it stood hundreds of years ago with an Invisible Castle tour, exploring where the towers and walls used to stand when the castle was still young.
Walk the mighty defences, used since medieval time's right through to WWII, and enjoy a tour of the eerie Medieval Underground Works to see how the tunnels were adapted by engineers during the Napoleonic war in preparation for French invasion.
Take a tour of the great crossbow Tower of Avranches, find out the secret to its powerful defences and perhaps even uncover the mystery that lies within it.
Advertisements:



Also continuing is the atmospheric and popular Secret Wartime Tunnels tour, which recreates the dramatic conditions endured by hundreds of servicemen and women who lived and worked secretly in the operations' nerve centre – the very place where Winston Churchill and Vice Admiral Ramsey masterminded the evacuation of Dunkirk.
The tours will run from 1 November – August 2009 while extensive conservation work to transform the castle's Great Tower (formerly known at the Keep) is being undertaken. The Great Tower will be open to the public in August 2009 and will provide an exciting and dramatic new dimension to visits to Dover Castle.
For more information please call +44 (0)1304 211067.
You should follow me on twitter here.