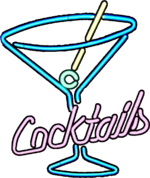 Tequila Sunrise is one of those drinks that can knock you out quickly. This combination of tequila and orange juice packs a real punch.
Fill a tall glass with ice. Add:
1-1/2 oz silver Tequila
Orange juice almost to fill
Advertisements:



Slowly pour 1/2 oz grenadine syrup over the top. As it trickles down it creates the "sunrise" effect.
More classic tequila drink recipes.
You should follow me on twitter here.