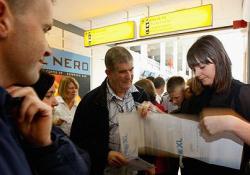 With massive travel agency / holiday package firm XL Leisure collapsing this last week, it hightlights the issues with booking holiday packages in general. There are a number of pitfalls, and with the travel industry suffering from a credit crunch and very high fuel prices, more bankruptcies are to be expected across both Europe and the U.S.
Another problem while traveling is of course the danger of natural distasters such as current Hurrican Ike that hit Texas recently. Are you covered when distaster strikes?
If you're still traveling, that credit crunch again, then make sure you have the right travel insurance to cover you when things go wrong. And while it's easy to find a travel insurance policy, getting one that's good value for money is very tricky. Comparison website money.co.uk could help you out both with travel policies and other insurance policies.
What's on offer
Money.co.uk aggregates the best deals from providers like JS Insurance, Direct Line, More Th>n, Barclays, and the Post Office. These are leading travel insurance providers and are generally giving you good policies.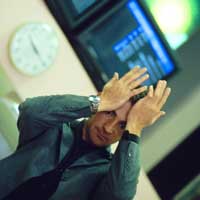 However, with any policy, you really need to dig in on what's actually covered and what's excluded. And, what sums are covered? For example, if you turn up and the hotel is overbooked, is the travel insurance policy covering the cost of a new hotel? Or if there's a tropical storm in the middle of your trip, will you be evacuated?
So, read that fine print!
Travel insurance pricing
Travel insurance policy pricing varies wildly. At Money.co.uk, the single trip policies range from £2.36 to £12.43. However, as that last policy from Saga actually covers travelers aged 65+, take that price point with a pinch of salt. If you're looking for multiple trip coverage or an annual policy, the variation is as large, from about £35 per year to over £178 annually.
Advertisements:



So, log on, request some quotes and find the right policy for you. If you need some more pointers for finding travel insurance, check out my previous article on buying the right travel insurance.
You should follow me on twitter here.