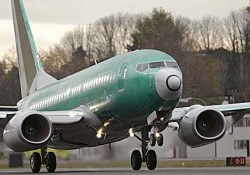 Long before you're on the plane getting comfortable with a blanket and a book, you want follow these tips from frequent fliers. They'll make your flights more comfortable and possibly even get you to your destination faster.
Pick 'non-stop' instead of 'direct' flights every time
A direct flight can make stops along your route to pick up or drop off passengers. The speedier non-stop flight won't land anywhere other than your destination and as such will save you valuable travel time. There's also the potential for further delays either on the tarmac or waiting to land for each stop a flight has to make, which means you may be much later in arriving that you planned for. Whether you travel for business or pleasure, that's something you'll definitely regret.
Select your seats during booking
"If you have a disability and need a premium seat in the bulkhead, tell the agent when you make your reservation rather than at the airport," says John Carleton, an American Airlines passenger service manager, responsible for helping passengers with disabilities. If you don't book the best seat as soon as you can, any passenger can select it through the airline website within 24 hours of departure.
Chose an early flight to avoid delays
Delays build up during the day, so it's smart to book a really early flight into any hub you're connecting through. It's preferrable to spend a few hours on a layover rather than miss your next flight because your first flight was delayed.
Buy air tickets with your legal name
Advertisements:



While it's obvious that Beth is the nickname for Elizabeth, it won't be for the check in agent or a security officer. And when you show your ID to check in or board the flight, if the name on your ticket and on your ID doesn't match exactly, you're likely to be denied boarding. Of course, you could then change the name on the ticket, but that usually comes with a $150 charge.
Check up on travel document requirements
South Africa won't let you enter without having two unstamped pages left in your passport. And other countries, like Russia, Chile, and India, require visas for travelers from pretty much every country. And if you're not aware of those documentation requirements when booking your trip, you're possibly going to be denied boarding, or even denied entry when you get to your destination. Either will make your vacation time one you'll deeply regret. To check up on travel documentation needs for your planned destination, click over to www.travel.state.gov/travel for the U.S.A. or http://www.fco.gov.uk/en/travelling-and-living-overseas/entry-requirements in the UK.
Share your tips
I'd love to hear your travel planning tips too. What are your best ideas for ensuring a smooth trip?
You should follow me on twitter here.