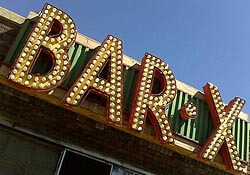 Residents and visitors to Utah who are fond of a drink or two just got some good news: There's no longer a need to be a member of a 'private club' to have a drink in a Utah bar.
For about 40 years, the Mormon view of alcohol - that is, don't have any... - has dominated the alcohol regulations in the state, meaning anyone who was thirsty for anything more than lemonade would have to:
Find a private membership bar
Fill out an application
Pay a fee
Advertisements:



Now, in reality that was a lot less taxing than it sounds, as you could just turn up, the bartender would ask if you were a member, and if not sign you up on the spot. Meaning your first drink would cost you about $16 instead of $4 for the bottle. Every venue required a separate membership, so tourists didn't do much bar hopping!
As Utah is a big tourist destination, and trying to be even more so with some of the world's best ski areas, this is great news for the state's tourism industry. It'll also be a welcome change during the Sundance film festival that takes place every January.
This follows on the relaxation of laws regarding homebrewed beer. Homebrewing was legalized back in March 2009.
You should follow me on twitter here.