Introduction to Gothenburg (Sweden)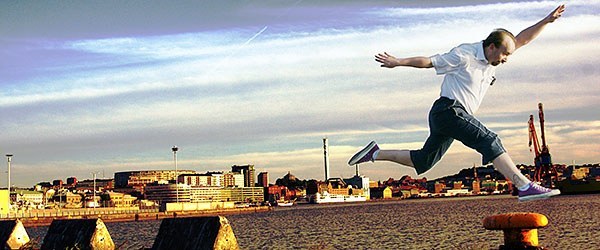 Enjoy breathtaking coastal views, partake in the rich Scandinavian culture, and enjoy plenty of contemporary amusements, in Gothenburg. The city is Sweden's second largest, located on its west coast. Travelers will find plenty to do in this mid-sized city featuring fun for foodies, family friendly activities, and outdoor exploration suited to all four seasons.
Summer or winter, check out Liseberg, Scandinavia's largest amusement park. In the summer, you can find thrill and water rides, beautiful gardens, shopping, and live performances. In the winter, Liseberg features a traditional Swedish Christmas market, breathtaking light displays, and ice skating.
Nature lovers will find many unique places to explore. Gothenburg Botanical Gardens feature 430 acres of flowers and trees as well as greenhouses filled with exotic specimens. Trädgårdsföreningen is a bit of the country right in the heart of the city. This park by the Garden Society of Gothenburg, with an extensive rose garden, a palm house, and woodlands, can be visited while touring the Kungsportsavenyn, or more commonly the Avenue, where museums, shops, pubs, theaters, and restaurants are clustered in a riot of cultural opportunities for the visitor and resident alike.
Museum lovers can learn about Swedish design at the Röhsska Museum, participate in interactive science displays at the Universeum, view traditional Nordic art at the Gothenburg Museum of Art, and explore more contemporary Swedish art at the Göteborgs Konsthall.
After an evening meal prepared by one of Sweden's finest chefs, a performance at the Opera House or one of the many local theaters, live music, or a night of dancing are all choices while visiting Gothenburg.
The crowning glory of any trip to Gothenburg is a trip to one or more of islands in the Southern Gothenburg Archipelago. These 18 small islands are reachable only by water and give visitors a chance to experience rural tranquility, diverse landforms, and a bit of history during their Gothenburg vacation.
Finish up your trip with a last look at the majestic skyline while touring the coastline by boat. Boat tours will have you skimming under low bridges, exploring the harbor, visiting historical shipyards, and peeking into the maritime museum. These activities are just the tip of the iceberg when it comes to visiting Gothenburg, truly a city with something for everyone.
Photo by Andreas Nilsson on flickr