Introduction to Ibiza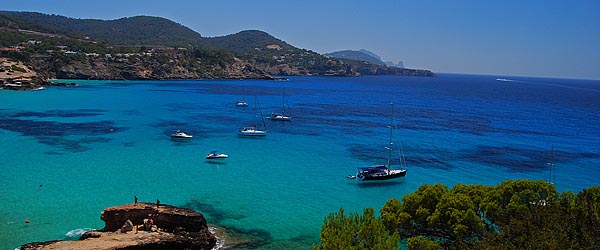 Spain is famous for its beautiful scenery and art, as well as its rich history. However, Spain is not as famous for the relaxed island lifestyle that you can experience there. Ibiza, an island that is part of Spain, is a wonderful reason to make a visit to the country. Here are a few reasons why.
Ibiza offers many beautiful beaches to enjoy during the day. The beaches at Cala Jondal and Playa Mitjorn are among the most popular, but there are so many beaches on Ibiza, you should be able to find one no matter what sort of beach you're looking for. Whether you're more interested in snorkeling and water activities or just relaxing on the beach, Ibiza is sure to have the perfect beach for you.
If you're interested in doing more during the day then just hitting the beach, you can also take advantage of all of the shopping in Ibiza. Ibiza offers many designer boutiques and shops, but if that's not what you're interested in, they also have something called Hippy Markets. Hippy Markets are set up at different times all around the island, and are very similar to flea markets. They're a great place to shop for bargains.
Ibiza also has a rich nightlife. There are many nightclubs that will allow you to dance well into the night, and there are bars that stay open as late as 4am. There's even nighttime shopping in Ibiza at places like Ibiza Town.
From day to night, there is plenty to keep you busy on the island of Ibiza. This Spanish island is a wonderful place to take a European vacation. From its shops to its beaches to its clubs, it has something that will appeal to just about any visitor.