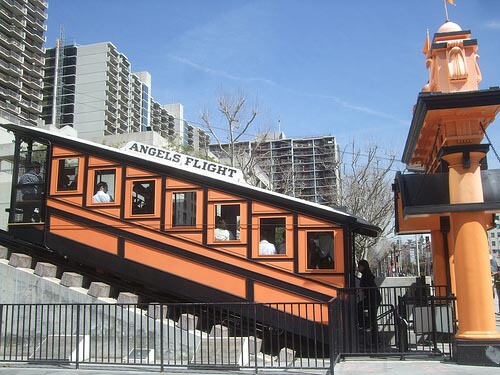 For those who are planning on visiting the Los Angeles area, there is a historic landmark that is a true must see. The landmark is actually a tiny stretch of railroad that was built to carry pedestrians up a 300 foot hill in downtown Los Angeles.
Advertisements:



Although the railway was constructed in 1901, Angel's Flight has spent most of its existence being out of operation. This year, Angel's flight opened up again for the first time since 2001, offering pedestrians another chance to catch a lift uphill on this historical railroad. Unlike many other things in the Los Angeles area, the price of the journey has not gone up due to the economy. The ride will only cost you twenty-five cents and it will definitely be money well spent.
Photo by waltarrrrr on flickr
You should follow me on twitter here.