Introduction to Los Angeles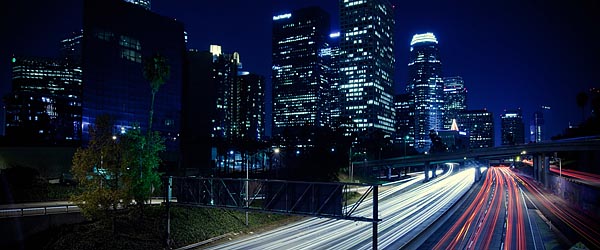 Los Angeles can be considered the twin to California as this state has its fair share of warm sunny days and where movie stars living in swanky streets of Los Angeles wine and dine with normal folks like you and I. Los Angeles, or LA to Angelenos, isn't a city with historical riches like London or famous for its exquisite cuisine and sophisticated style like Paris. LA is, however, home to the world's first amusement park. From the glamour of Beverly Hills to the fantasy world of its amusement parks to the vibrant street energy of Venice Boardwalk, LA is a mini theme park of the USA offering a unique blend of adventure.
So what else is attractive in the City of Angels apart from its amusement park? Loads of attractions! You have a list of nightclubs to go to, amusement parks, historical buildings as well as gardens and movie locations. Descanso Gardens is one place worth your attention. With evergreen flowering shrubs from China and Japan, Descanso makes for a picturesque backdrop for photos. The passion of E.Manchester Boddy, Descanso contains more than 100,000 camellias in over 600 varieties.  A relaxing place, Descanso Gardens has guided trams with a face that operates daily from 10am to 3pm.
Griffith Observatory is also a great place to go especially on warm nights as it can be one of the most romantic places in LA after dark. Griffith Observatory was made famous world wide through the film Rebel Without a Cause. Being a Hollywood Hills landmark sine 1935, this observatory went through a major overhaul and can house 300 in its auditorium.
The Grammy Museum is also another must visit. Since opening its doors to the public in December 2008, this building is a four story museum with interactive exhibits of 150 kinds of music from pop to jazz, rock to gospel, country and world, to polka, Native American, Hawaiian, blues, hip-hop, opera, and classical as well as infamous items such as J.Lo's Grammy Versace dress and Leadbelly's prison pardon. There are many other museums in the city, and the California Science Center is a favorite with kids.
Since offering tours to visitors and tourists in 1964, Universal Studios Hollywood & CityWalk has been one of Los Angeles' best attractions. Apart from being the largest movie studio in the world, it also houses the largest theme park. One of the main things to do is get on the 1-hour guided tram ride which takes you over the 420 acre site that passes through dressing rooms and back lot sets from movies such as Jurassic Park and War of the Worlds.
Summer is a great time to go as the temperatures are warm and there will be loads of events and shows organized. Of course, you would have to endure crowded places with loads of people because summer is where tourists are high. Los Angeles remains relatively temperate year-round so anytime is a good time. It's only when you want to catch a certain event in action that you would have to go on a certain month such as the Los Angeles Independent Film Festival in June or the Lotus Festival in July.
For a indepth information on discovering Los Angeles, the Los Angeles Convention and Visitors Bureau at their website is a good place to start in getting information of the city. From informative links to telephone inquiries, free visitors kits and information on security and tours can be obtained from this tourism office.