California travel guide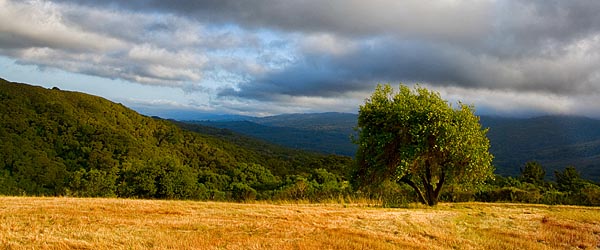 The beautiful state of California has its own allure - a mystical, star-studded, sun-kissed place that is warm and sunny most days of the year. To the foreigner, California is everything that Hollywood claims it to be and more. Beyond that Hollywood glitter, the in-line skaters of Venice Beach and the tanned and toned beautiful bodies walking around, California is a diverse state rich in history and nature and strong in productivity.
With misty redwood forests, the mighty Sierra Nevada Mountain Range, the verdant Central Valley and their eerily fascinating deserts, California is a place where you'll find stunning coastlines that have stood firm during bowel-shaking earthquakes, to being the Golden Child of America with an economy to boot.
California is filled with things to see and do. You can either go the organized way or you can hop on the bus of spontaneity and pretty much do whatever you want and go wherever you like. Some of the most must-do experiences in California would be firstly to explore the Alcatraz Island. If you are a person that loathes tourist attractions, Alcatraz is one of them but you'd probably dig this place. Alcatraz Island is the island that houses the infamous federal penitentiary, the site of the 18th month occupation by Indians, where the first lighthouse was built and where there was once a United States fort. The tour they have on the island is worth every penny as well as the boat ride across the bay. 
If you're looking for horse riding vacations and trailrides on deserted beaches, through magnificent redwood forests and vast cattle ranches overlooking the Pacific ocean in Mendocino, California. See Ricochet Ridge Ranch.
California is known for its history as the state with the gold mines, and you can't leave the state without getting your hands down and dirty to experience what its like to be a gold miner. The Sutter Gold Mine tour company helps you experience just that as they take you deep into a mine in Sutter Creek that's still loaded with gold deposits and you might just walk away with a sluice of some real gold.
If in California, then don't miss taking one of the many Studio Tours available. This is your opportunity to see actual stage sets for many popular dramas and sitcoms like The West Wing and Grey's Anatomy. Of course, keep sharp eyes on the lookout for stars coming out of their star wagon and you can even get a picture and a signed autograph.
Who hasn't heard of Sunset Boulevard? If in California, Sunset Boulevard features everything that is Los Angeles from legendary clubs to studios, to hotels and zip codes that you will instantly recognize. End your journey with a trip to Malibu's fabled beaches where the Baywatch series was filmed. If you are planning to visit California, a certain degree of planning is required.
Some of the best resources to help you get your way around would be to contact or logging on to the California Tourism website. Here, you have access to free travel planning information. You can also get information from California's many information centers such as the Pacific West Region Information Center that provides you with info on California's national parks. For camping trips at the Yosemite, there's the website that you can get in touch to make reservations for campsites.
When is the best time to visit this state? Well, California has a varied climate so it's really hard to generalize. If San Francisco's where you're heading, then you'll pretty much experience relatively mild whether climate all year round. Southern California including Los Angeles and San Diego have warmer climates where daytime temperatures during winter are much warmer than anywhere else.
If you plan on visiting California's famous deserts, then winter would be the best time since any other time especially summer, temperatures can be sizzling hot. Tourist traffic is particularly high between Memorial Day and Labor Day so if you planning to skip the crowd, then late September to early December should be a good time since the crowds drop off, shoulder-season rates kick in with winter rains kicking in.