Introduction to San Diego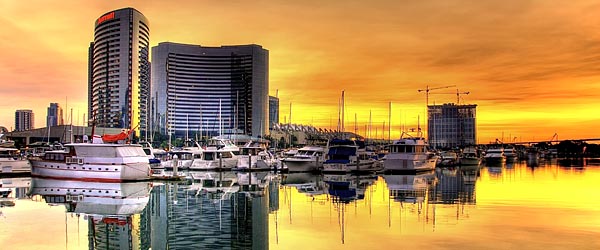 San Diego is a pleasant big city located in the southwestern region of California. It is the second largest city in the state and the eighth largest city in the nation. As of January 2010, San Diego had a population of 1,359,132 people. San Diego's name comes from that of Saint Didacus and its pleasantness comes from the warm weather experienced throughout the year in addition to the seventy miles of beaches found in the area.
Another thing that makes San Diego pleasant is the low crime rate. The landmark of the city's skyline is the Coronado Bridge that curves in an attractive manner along the San Diego Bay's edge. A certain period ago, the city was famous as the location of a large Navy base but it is now a major center for recreation and culture in the southwestern region of California.
San Diego's cultural offerings are manifold. Visit Balboa Park to not just enjoy one of the world's best city park, but a wide range of museums and art institutions located there as well. Outside the park you can discover such gems as the New Children's Museum in downtown.
The city is also pleasant because of the animals found in it. There are three major animal parks in the city including the San Diego Wild Animal Park and Sea World. These animal parks have animals such as tigers, sharks, birds, koala bears and snakes. You can enjoy the marine life at La Jolla Cove or watch whales as they migrate along the coast. You can also spot other types of wildlife on the beaches and boardwalks. Activities to enjoy in this city include surfing, skating and sunbathing.
San Diego has a unique aesthetic appeal because Europeans first visited it in the 1500s. There are a number of Spanish missions in the city in addition to Mediterranean and Victorian architecture.
Photo by slack12 on flickr