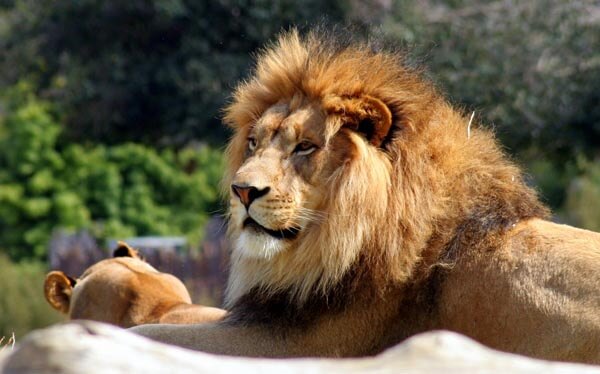 The San Diego Zoo Wild Animal Park in Escondido, California offers a thrilling and unique day out for the whole family. The park is split into thirteen distinct areas including Safari Base Camp, Elephant Valley, Gorilla Forest, Nairobi Village, African Woods, African Outpost, Lion Camp, The Grove, Tiger Territory, Condor Ridge, World Gardens, Asian Savanna and the African Plains.
Whichever of the thirteen areas you choose to visit, you're sure to come across some of the world's most interesting and often endangered species. The adult African Elephants were rescued from Swaziland in 2003 when they were due to be killed as a result of over population in the area. This is just one example of the Park's considerable conservation efforts.
If you're feeling particularly adventurous why not take part in one of the many safaris offered by the park. Take a Cart Safari and tour around Africa, get a birds eye view on a 2/3 mile zip line with the Flightline Safari, hop on a Segway for a rolling safari, become a zoo keeper for the day and visit keeper only areas with the Ultimate Safari, you can even stay overnight with the Roar and Snore Safari, a special overnight safari camping trip. Safaris cost upwards of around $40 with discounts available for children and members of the park.
The San Diego Zoo Wild Animal Park will delight people of all ages but the Park makes a special effort to keep younger visitors happy with attractions such as the Savanna Cool Zone where toy critters squirt water at passers by, the Discovery Station, a playful space filled with everything from puppets to wildlife toys, and the Fisher-Price Samburu Jungle Gym, an outdoor safari play area with shaded picnic area.
As can be expected with a Wildlife Park of this size and reputation, there are a number of free shows throughout the day including the petting of gentle deer and antelope, Lorikeet hand feeding and many other talks and feeding times with Animal Encounters.
Advertisements:



If you're feeling peckish after watching the animals eat al their food, there are a wide range of dining facilities available in the park with everything from burgers and hot dogs through to Italian and Asian speciality dishes available at exotic locations such as the Samburu Terrace, Congo Kitchen and the Mombasa Island Cooker.
All in all, a thoroughly enjoyable day for all the family and well recommended while in the San Diego area. The San Diego Zoo Wild Animal Park is open daily from 9am to 6pm, weather and attendance permitting.
San Diego Wild Animal Park location and hours
San Diego Wild Animal Park
15500 San Pasqual Valley Road
Escondido, CA 92027-7017
Open daily from 9am to 6pm.
Photo by peasap on flickr
You should follow me on twitter here.