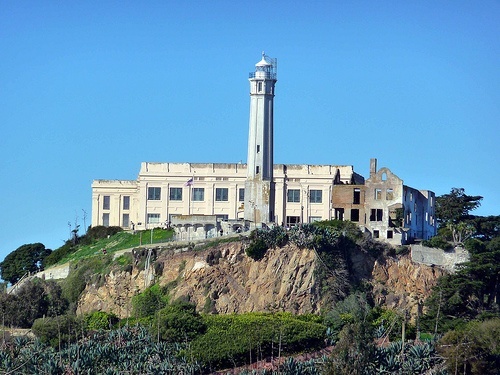 Alcatraz Island, more commonly known as "The Rock", was the home of perhaps one of the most infamous state prisons in America. The most dangerous prisoners were sent to Alcatraz as it was impossible to escape alive, although many tried. The prison housed some notorious prisoners through its years such as Al "Scarface" Capone, and the "Birdman" Robert Stroud. Alcatraz Prison closed its gates after 29 years of operation in 1963.
Located just off the coast of San Francisco, many tourists find it easy to make a quick trip over to Alcatraz. There are many companies that offer boat tours throughout the day. After visiting the prison, you may want to take a walk around the island. There is actually some quite beautiful wildlife throughout the island.
Advertisements:



Photo by Nikonmania on flickr
You should follow me on twitter here.