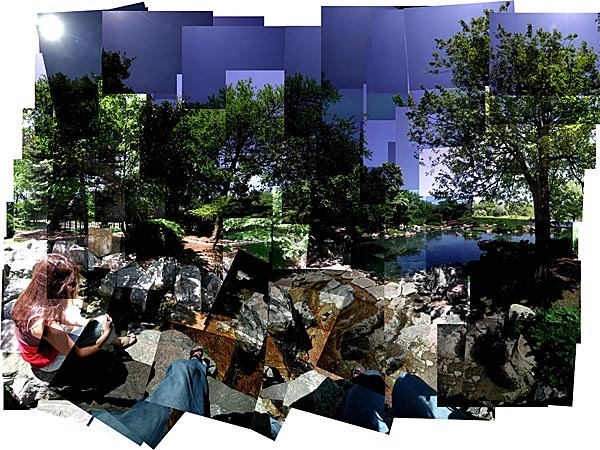 Did you know that in Chicago there is a hidden Japanese garden? Right behind the Museum of Science and Industry in Jackson Park, a wonderful Japanese garden on a wooded island awaits you in the middle of a lagoon. The Osaka Garden is a quiet and serene strolling garden lined with lush landscaping, ponds, lagoons, rock arrangements, and other elements of Japanese style garden design.
The best way to explore this magical oasis is to walk through the gravel path leading to the Torii gate entrance and follow the trails to the Pavilion. From there, you can walk down on stepping stones to the Tea House and the Shrine. Turtle Island is visible but cannot be visited by humans. You can then walk across the arched Moon Bridge and explore the small cascading ponds, rock arrangements, and landscaping all the way to the perched lantern at the edge of the lagoon.
The best way to find Osaka Garden is to park in the Museum's garage and walk around the Museum until you face south. Follow the paths leading towards the Jackson Park lagoon and Wooded Island and you'll see the Torii gate (you can't miss it!).
Osaka Garden address and hours
Osaka Garden, Jackson Park
6401 S Stony Island
Chicago, Illinois 60637
Jackson Park and Osaka Garden are open daily
Advertisements:



Photo credit: PhineasX on flickr
You should follow me on twitter here.