This is a guest post by Craig Martin of the Indie Travel Podcast.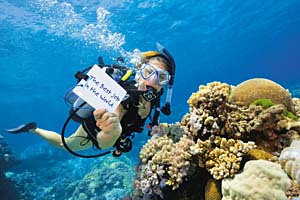 I'm sure you've heard about the best job in the world.
Over 10,000 people have already applied to live in a three-bedroom house in the Great Barrier Reef's Hamilton Island. For six months you'll explore the islands at Tourism Queensland's expense, writing up your experiences online, taking photos and video… travel blogging, really.
Of course, with a job this good, there's got to be a catch. With benefits like that, the pay's sure to be shocking. I mean, AUD$150,000 for six months? What's that in real money? At the moment its US$96,300… that doesn't seem like a problem to me.
You can find more and learn how to win the best job in the world here, but what are the reasons behind it? and what is hoped to be achieved? I asked those questions of Nicole McNaughton, the PR Project Manager for Tourism Queensland:
"Travellers these days are placing increasing importance on first-hand reports from other travellers when they choose a holiday. So when Tourism Queensland was looking for an innovative way to promote our new Islands of the Great Barrier Reef campaign, what could be better than having a real and independent traveller based on a Great Barrier Reef island reporting on their personal experience.

We then decided to take it one step further by making it a real 'job' with a global recruitment process. This will enable the successful applicant to spend an extended amount of time really getting to know the Great Barrier Reef, its islands, to meet and spend time with Queensland locals and truly experience all of the amazing things that bring people from around the world to visit."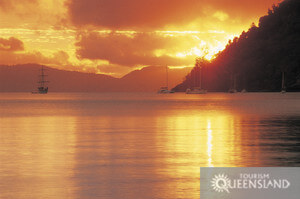 The Great Barrier Reef is the highlight of Queensland and, logically, forms the cornerstone of their tourism marketing.
Advertisements:



The costs of running the campaign are far greater than the winning applicant's paycheck. This project has been 12 months in the making and is the largest – and probably first – of its kind. The application process is a work of marketing genius…
Candidates must make a sixty second video demonstrating why they'd be the perfect person for the job and demonstrate their knowledge of the islands of the Great Barrier Reef. Let's get this straight… tens of thousands of people are doing reasonably in-depth research on the area then taking the most interesting parts and adding it to a short online video.
The best applicants will be funny, passionate, eminently watchable and are likely to go viral. Tourism Queensland couldn't pay for that coverage if they tried.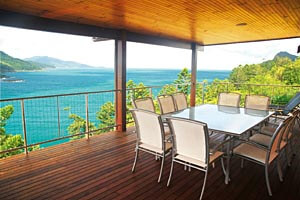 And every time and interested person watches an application video they find out something about the islands… and that something makes them want to visit. And that's just the application process!
Here's Nicole again:
"As part of their duties, the successful applicant will spend time with a variety of tourism operators and others who live and work on the Great Barrier Reef which may include local indigenous people and tourism operators - to participate in a whole range of activities and experiences. They will then be required to share these experiences via their weekly blog [posts] and video diaries"
It's obvious that Tourism Queensland is getting more than their moneys worth in terms of PR and marketing. And good on them…it gives one of us a chance for six month's play.
You should follow me on twitter here.