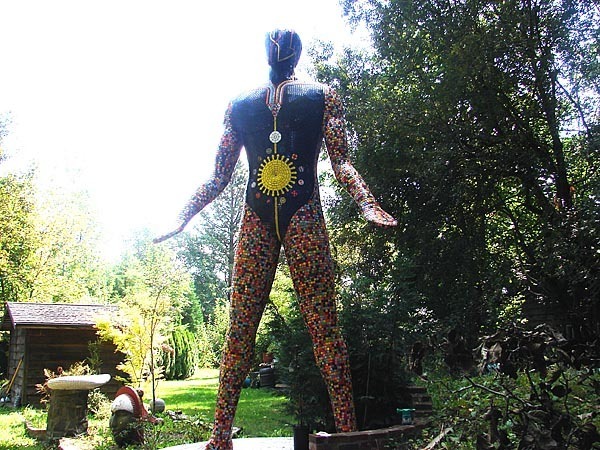 Midland Mosaics in Tacoma, Washington is a truly unique experience. The attraction contains several "Backyard Giants" that are huge mosaic sculptures. This is about as unique and noteworthy as an attraction can be. All of the sculptures were made by one individual. The basic materials used to make every sculpture were steel, concrete, and tile.
The name of the sculptor is John Lewis, however John does not like to give tours, and he seldom answers questions regarding the sculptures. So, when visiting, don't expect and indepth fact based tour. You'll feel more like a trespasser in someone's backyard. However, this is an excellent attraction, and anyone nearby should make sure to visit at least once.
Midland Mosaics Backyard Giants address and hours
Midland Mosaics
9124 Portland Ave. E.,
Tacoma, WA
Advertisements:



Hours by permissions, so ask when you arrive.
You should follow me on twitter here.