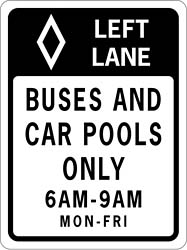 Not all travel involves jetting off to exotic places (or Cleveland...). Most of our miles and co2 emissions are caused by our daily commute - usually solitary miles in our own car. Car pooling is a nice way to be more social on your commute and help the environment out at the same time.
The main problems with commuting in a car pool are finding people to go with and whether those people will reliably show up for your morning's commute. Or even for getting back home in the evening. Then there's the whole thing your parents warned you about: Getting into a car with a stranger. Even as an adult, it's drilled into my brain even after plenty of hitchhiking in strange countries and taking taxis in dangerous places.
RideSearch.com is one of several website that will help you find people to carpool with. They do charge a fee at $5.95 per month for the service, quite cheap, and in return they address some of the more common concerns about car pooling. Especially with security, they help by making sure all initial communication between potential car sharers is double-blind. This means that all emails are anonymized to begin with and you can get to know people a little bit before getting into the car of someone you don't know.
They also provide tools to calculate how much you save in both money and carbon emissions by car pooling. It certainly helps with the feel good factor.
As far as I can see, the biggest drawback with car pooling is that you end up going straight home from work. So if you have anything else planned in the evening, such as eating out, you'll need to take your own car that day and skip the car pool.
Advertisements:



If you live in one of the major U.S. cities sign up to RideSearch and see if you can save some money and the environment. The service just launched, and the first 500 to sign up, and first 10 in every Zip Code, will get a free lifetime membership to RideSearch.
You should follow me on twitter here.