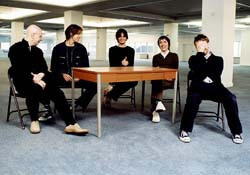 If you're looking to find entertainment at any European destination, viagogo can help you find theatre or concert tickets easily.
viagogo is an online ticket exchange that allows people to buy and sell live event tickets in a safe and guaranteed way. They offer up a marketplace for selling tickets that you no longer want to a buyer looking for the same tickets.
The site's auctions bring transparency to a market that used to be dominated by ticket touts. Well, still is... just hang around outside a sold out concert and you'll probably run into 20 shady-looking characters buying and selling tickets.
Instead of doing that, and probably paying over the odds, you can go online and bid on tickets at the site. viagogo always has a wide range of auctions going, and you can find anything from Bruce Springsteen to Radiohead tickets being sold. This also gives you the benefit of being able to plan ahead - if you're headed to London, Paris, Amsterdam, or Berlin in 5 weeks, you can get hold of a ticket to your chosen concert. Even if the event is officially sold out.
The downside of not buying tickets from the official channel is that they'll most often cost more at viagogo. That's the trade off by using a second market to get tickets. Certainly better to get in to the event than missing it though.
Advertisements:



Try viagogo when in Europe, it's a good site to get those sold out concert tickets when you're in town.
You should follow me on twitter here.