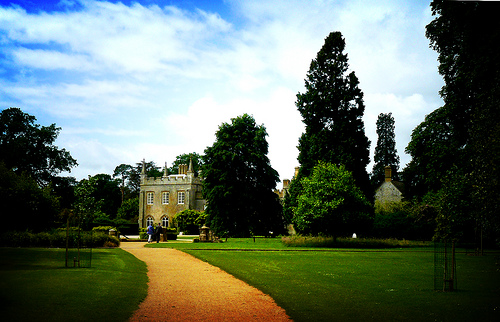 If you're looking for a place to spend a day in the Gloucestershire, England area, consider going to Cotswolds Country Park. The park is an especially great place to spend time if you have children, as it is home to a lake and a beach. Though England isn't known for its beach friendly weather, the beach is artificially created and is a great place to build sandcastles in all kinds of weather.
There are also events frequently held at Cotswolds Country Park. From races to record breaking attempts, there are many things for visitors to the park to enjoy watching. It is a wonderful way to relax while spending time in Gloucestershire.
The entrance fee to the park is £2 per person (£1 for kids) during low season, and up to £5 per adult during summer.
Advertisements:



Photo by Maddy Lou on flickr
You should follow me on twitter here.