England travel guide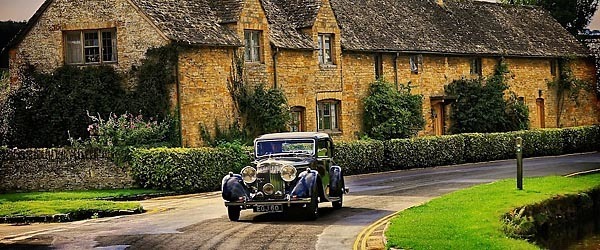 England is the largest country in the whole of Britain and home to the largest city of Europe - London. This country is home to 6,000 sprawling miles of beautiful coastline and 3 times the population of Australia. Divided into 9 distinct regions, England boasts a unique personality, deep-rooted culture and an intriguing history.
Because of England's rich history, tourism is a huge industry in the country, drawing visitors from every country in the world. Countries such as Australia. All areas of London are home to new residents from (probably) every country in the world, it is certainly a popular place to move to for former Commonwealth residents such as Australians or Indians, but there are also large French, American, and Russian communities.
England is always welcoming to international visitors and it is recommended to find places to stay in London before you arrive, as you might otherwise not find a free hotel room, at least not without a pretty hair raising nightly room rate. However, London isn't the only city that appeals to travelers; some find Manchester, Liverpool, and Newcastle to be just as intriguing.
England is the perfect holiday destination no matter what type of holiday you are looking for and no matter what day of the year. For starters, England is home to 21 recognized world heritage sites by UNESCO from Hadrian's Wall in the North East to Stonehenge in the South West and the Tower of London and Maritime Greenwich nestled in London.
In any region that you go to, there are hundreds of attractions waiting to be explored and enjoyed, even without counting the countryside itself. Start your visit with the ecological attractions like the Eden Project and pay homage to the builders of the Stonehenge. For a taste of medieval beginnings, head to Chester, the region with 2,000 years of heritage where you will get to experience pristine Georgian and Victorian architecture and sip tea in some of its Roman styled cafés. Another option if you're looking for medieval experiences is York, with its astounding Minster Cathedral and Micklegate Bar.
England is also the place to go if you are a footie fan. With the national sport being football, you will never be far away from a football stadium. England is home to some of the world's most renowned football clubs and premier leagues such as the FA Cup, Barclays Premier League, and Scottish Premier League. England is also the home of the oldest tennis tournament spanning 160 years, Wimbledon, and has produced some of the great names in the world of tennis.
Motor racing has deep roots in England as well, with the historic circuits of Silverstone, Goodwood, now-closed Brooklands (though Brooklands Museum remains), or even Brands Hatch.
After all that adrenaline rush, its time to sip some Cornish cream teas and enjoy some curries and kippers. Visit Sarah Nelson's celebrated Grasmere Gingerbread in Cumbria in the morning and head over to a local farmer's market for lunch and end the day with a splendid dinner at Holker Hall for a salt marsh lamb. If you're not straying too far away from London, the charming, and bustling, Borough Market will keep you in local and foreign delicacies during a weekend visit.
To visit England, the best way to get around by trains is by signing up for the BritRail GB Flexi Pass which allows you to explore the whole country at your own pace. Alternatively, you can use the comprehensive bus networks operated by National Express or Megabus. With this pass, you can visit major heritage landmarks such as the Edinburgh Castle, Shakespeare's birthplace, as well as the Roman Baths in aptly named Bath.
The Great British Heritage Pass is also a convenient and essential item to have as it gives you free entry to 600 of England's finest historical houses, gardens, monuments and heritage sites.
Photo by Christopher Chan on flickr