Introduction to Bath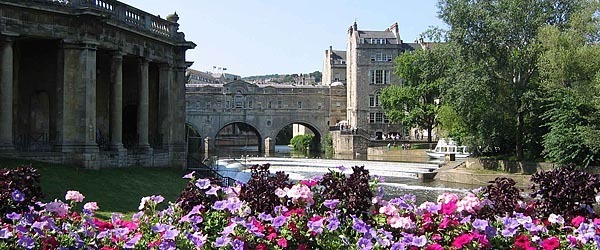 The historical city of Bath, located in Somerset, South West England has a heritage few can match. Bath owes its name to its first settlers, the Romans in the 1st Century BC, and their temple of Minerva - the largest Roman Bath complex in the country, the technology was years ahead of its time and fortunately survives today for you to marvel at. Today's name for the baths is the Thermae Bath Spa.
Soon after the fall of the Roman Empire, the Saxons moved in, and the Normans after them. Each of the settlers brought to Bath their rich cultures and left their mark on the city in the form of castles, abbeys and other great feats of construction each more beautiful than the last. So many that UNESCO has officially declared the city of Bath as a world heritage site.
Today, Bath is well known not only for the baths, but as a major tourist destination for its historical Georgian architecture, its university, and the surrounding countryside. Having been a favorite with the wealthier English types for a few hundred years, the hotels, the shopping, and the night life is fantastic.
For your visit be sure to see Bath Abbey, one of the most spectacular buildings in England. And of course... don't forget the baths!
Photo by Randy Son of Robert on flickr