A visit to London would be remiss if it didn't include a trip to at least one its famous street markets. With offerings that include everything from exotic food to antiques and clothing, these venues offer an experience like no other. Whether you choose to explore one or try them all, it couldn't be easier to compare cheap hotels in central London, placing you within easy reach of the delightful London street market experience.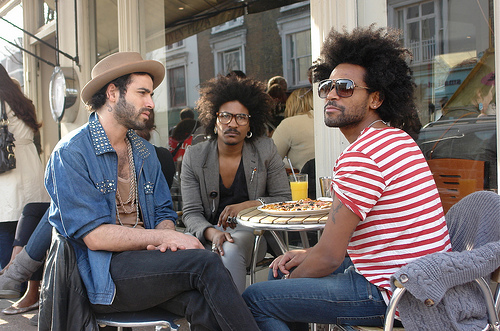 Portobello Road – Antiques, jewellery and second-hand clothing
In the late 1960s, Portobello Road was the place to visit to see people dressed up like Sgt. Pepper, and where antiques could be purchased for a song. Today, prices are a bit dearer and the Sergeant is rarely seen, but Portobello Road Market still offers a wonderful experience of sights, sounds, and things to be had.
The market stretches roughly two miles, the full length of Portobello Road. The south end features antiques, and moving towards the north, the market features fruit and vegetables, new goods, fashion, and second-hand goods. Portobello Road is open in part most days, but if you want to experience it in full-swing, you need to be there on Saturdays from 8 – 6:30.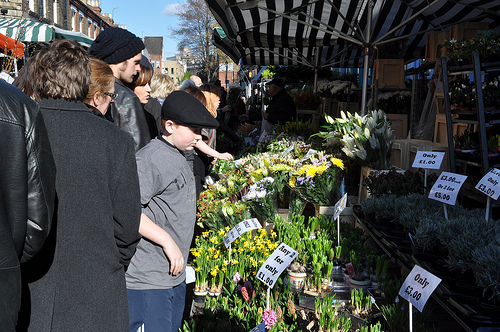 Columbia Road – Plants and flowers
Slightly off the beaten track is the Columbia Road Flower Market. This market is located close to several brunch locations, and as such serves as a wonderful way to spend a Sunday morning.  Most of the stalls here have been around since the 1970s, and many flower sellers grow their own plants. On Sundays between 8 – 3, Columbia Road comes to life with beautiful sights and wondrous fragrances.
Borough Market – Gourmet food
The Borough Market is one of the trendiest markets in London, probably due to the unspoiled Victorian architecture, its convenient location in the Booming Borough, and great food. On Saturdays, Borough Market also features a farmer's market. Borough Market is open Thursdays 11 – 5, Fridays 12 – 6, and Saturdays 8 – 5.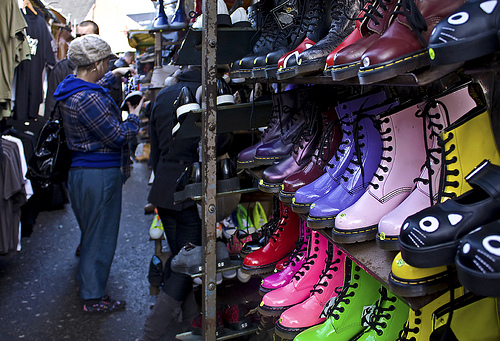 Camden Lock – Arts crafts, jewellery, antiques and vintage clothing
Advertisements:



One of London's top attractions, Camden Market sells a little bit of everything – collectibles, clothing, rugs, ethnic art, music, food and drink, and a few antiques.  This is the market to go to if you are interested in fashion, with emerging designers using Camden Lock to showcase their designs. The market is open Saturday and Sunday, 10 – 6.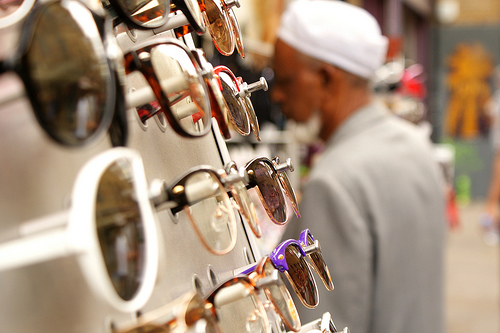 Brick Lane – Vintage clothing
Brick Lane is a Sunday market in the East End. A traditional flea-market type affair, Brick Lane offers everything from food and vintage clothing to furniture and electrical equipment. In fact, Brick Lane has become known as the place to pick up home accessories. Also featured in the area are some wonderful ethic food stalls and restaurants, many featuring Asian fare.  Brick Lane is open Sunday from 8– 3 and is located close to Columbia Road Flower Market and Petticoat Lane.
Hotel comparison for central London
Most of London's markets are within easy reach of central London, with plenty of inexpensive hotels in the area available for booking.  With so many sights to behold in England's capital, no traveller's itinerary should be complete without a visit to London.
Photos by CharlesFred (1), Scotted400 (2), foodmuse (3), ]babi] (4), joecross (5) on flickr
You should follow me on twitter here.