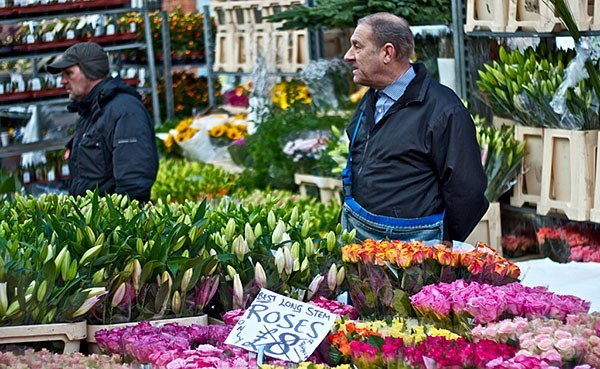 The Columbia Road Flower Market sets up once a week, on Sundays, starting at 8 in the morning and usually winding down around 2 or 3 in the afternoon. It is very much a feast for the eyes. After all, it's a riot of flowers and of blooming and decorative plants, many of which are grown by the sellers themselves. It's also a very energetic market as far as the sales activity, which would be a Dickensian homage if it weren't being conducted so earnestly.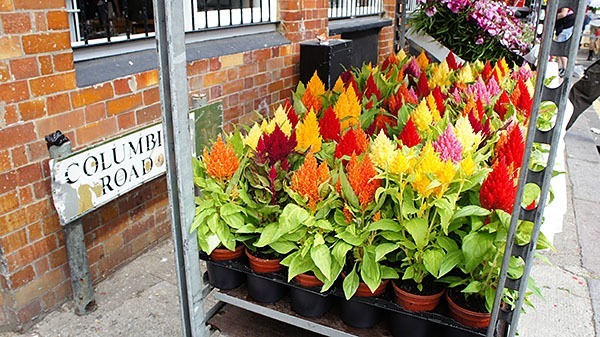 Prices are excellent here, even if you don't choose to do much active bargaining. The street fair atmosphere is enhanced by the availability of street food and the presence of, shall we say, independent musicians, playing on the street corners.
Adding yet more to the fun of the market are the scores of independent shops lining London's Columbia Road, giving it a rare atmosphere for the U.K. The merchants' association prides itself on keeping the fun spirit in retail, so there's much quirky uniqueness here. Some of the stores are open only on the weekend, and all the shops' Sunday hours will follow the Flower Market's opening and closing times quite closely.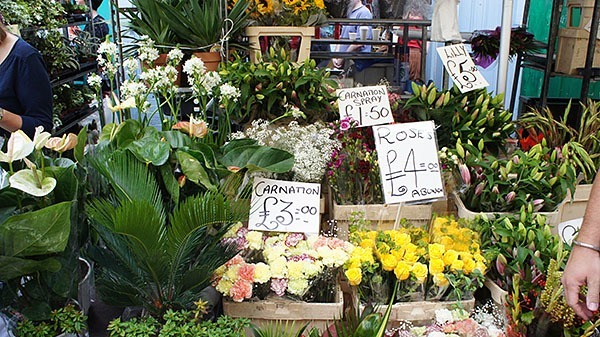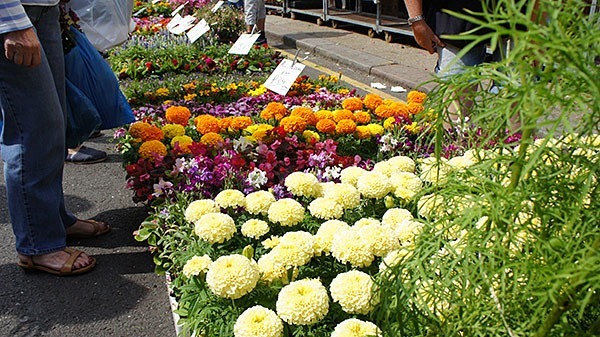 Advertisements:



The best time to visit the market is something of a debate among travelers. As with most of London's many street markets, go right at opening time if you want to be sure of the best selection, the fewest crowds, and the greatest likelihood of finding exactly what you want. Try late morning if you want plenty of opportunities to people-watch, but keep in mind that it's so crowded then that it can be hard to move around. And if you're a bargain hunter and don't mind being open to what opportunities the day may bring, arriving at 2pm (or even 3pm, if you're daring) will mean you've come at the best time to find great end-of-day deals and perhaps even do a bit of haggling. In fact, by then the crowds have died back down, so you may even prefer the atmosphere then.
Whenever you go, the Flower Market is just a 10-minute walk from the Old Street tube station. Also, do be careful of pickpockets, because along with the Dickensian bustle here comes some rather skilled practitioners of that very old trade.
Photos by Jerome Yewdalll (1), fleur ou neige (2), Yukino Miyazawa (3, 4, 5) on flickr
You should follow me on twitter here.