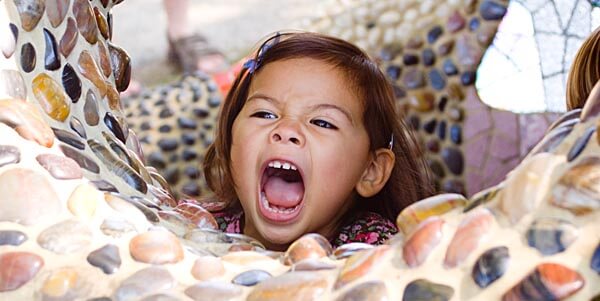 Now that you are in the "windy city" of Chicago and have done the normal tourist attritions and museums it is time to have some hands on fun with the kids. Garfield Park Conservatory is calling you. It is there that you will find the fabulous Elizabeth Morse Genius Children's Garden.
The Children's Garden is a one of a kind experience where everything is hands on and interactive. You will learn about flowers and plants that are native to Illinois. The kids can climb on a flower vine, look inside a seven foot seed and learn about photosynthesis. On the mezzanine level the kids can help pollinate the largest flower in the world. When they are done they can slide down the green slide of the twirling stems of the flower.
The Garden even has a section for toddlers and babies to explore the colors and textures of soft blocks and play in a special crawling area. They even have their own mini green slide to go down.
Advertisements:



If you are looking for a unique birthday party for one of the kids have it at the conservatory where you can rent a non-staffed room and the kids can visit the Children's Garden while there.
Saturday's are special with Family Make & Take activities and Family fun with Discover the Power of Plants.
The Children's Garden is truly a fun filled learning experience for kids of all ages.
Elizabeth Morse Genius Children's Garden address and hours
Elizabeth Morse Genius Children's Garden
Garfield Park Conservatory
300 North Central Park Ave.
Chicago, IL 60624-1996
USA
The Garfield Park Conservatory is open every day of the year.
Daily Hours: 9 am - 5 pm
Wednesdays: 9 am - 8 pm
Photo by sierraromeo [sarah-ji] on flickr
You should follow me on twitter here.