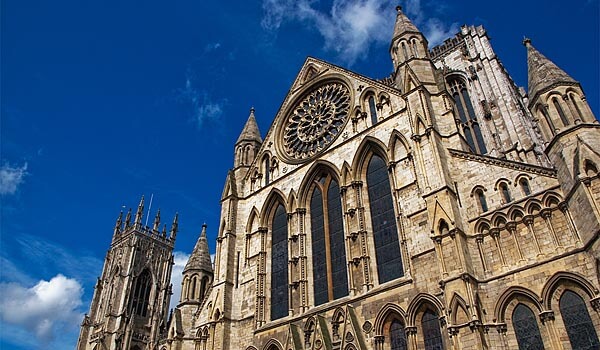 Imagine, if you will, that your company wishes for you to attend a four day conference in which you are only required to hand out pamphlets at the beginning and the end. This conference is being held in York, England. You have never been to York, let alone England.
Advertisements:



In fact, you are so little traveled, you have never even heard of York, but, this being your first visit to the Isles, you would like to do something other than sit in your hotel room waiting for your supervisor to ask you how to run the projector. This is the spot I found myself in. Our conference was being held in York St. John University and I was told to remain near enough to be contacted.
Luckily for me, York Minster was an easy walk away.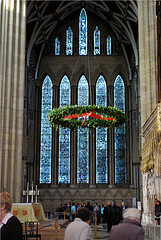 York Minster is an amazingly beautiful medieval Gothic cathedral. In fact, it boasts to be the largest one this north of the Swiss Alps. If you are lucky enough to visit on a Sunday, full services are still held. Regardless of your religious beliefs, the music fills the large cathedral in a beautifully haunting way.
A good way to start though, is with a free guided tour. The guides are all volunteers, amazingly nice, and have no problem with answering the many questions that an ill-traveled American girl had, and had much to offer in stories and history. Martin, my guide, even told me a ghost story, much to my delight.
A must see is the Undercroft and crypt, which really bring out the Gothic feel of the place. You can't help but whisper when you walk through, just from the atmosphere.
The Tower is another stop. It costs a few pounds extra, but it's worth it to get an idea of the full expanse of the cathedral. Finally, the very best part, the stained glass. Eight-hundred, or so, years worth of beautiful glass. The staff were very kind and let me spend time sketching the glass and inner architecture without bothering me.
A nice visit should end with a snack, and the York Minster has a tasty tea room that really hit the spot for me. It was a decent price and the atmosphere really added to the tour. If you are stuck in York, this place is most definitely worth the visit. In fact, it's worth a planned stop through York. Check the website out for current entry prices (not at all pricey) and events going on.
Photos by BewildaBeast and ynysforgan_jack on flickr
You should follow me on twitter here.