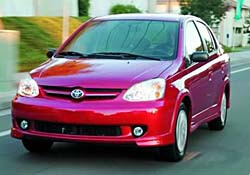 It's another sign that travelers are chosing nearer destinations this summer; car rental company Auto Europe is getting slammed for bookings in the English school holiday periods. In fact, the bookings have more than doubled.
Advertisements:



European destinations are still getting car rental bookings, but they're down on last year. This probably means that if you're looking for car rental in continental Europe, you can get some great deals right now.
You should follow me on twitter here.