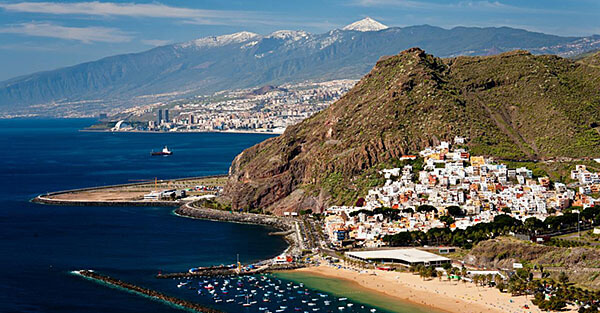 The Canary Islands is a sizzling holiday destination that appeals to holidaymakers from all walks of life. From beaches to nightclubs, mountains to boat trips, camel safaris to shopping sprees, there's certainly something for everyone.
Where holidays to Tenerife are concerned, its bustling resort of Playa de las Americas might be the home of some of the biggest nightlife and most famous clubs outside of Ibiza - but it certainly doesn't speak for the whole island. Nearby Cost Adeje is worlds away from this lively clubbing resort, and thanks to its location close to the world-famous Siam Park - a vast waterpark - it's also ideal for families too. Further north, you'll find the spectacular Teide National Park with the soaring summit of Mt Teide - the tallest peak in Spain. And on the north coast it's a different vibe entirely, with gorgeous scenery and quaint sugar cube villages tumbling down the hillsides.
Over in Gran Canaria, there's a diverse range of holidays on offer. In Playa del Ingles it's loud and lively, with nightclubs galore and all manners of adrenalin-pumping activities. Quiet Meloneras is perfect for taking it easy, while Maspalomas is on a slightly larger scale with plenty to see and do. Thanks to the huge range of resorts and holidays on offer, there are plenty of holidays to Gran Canaria covering everything from budget and basic to all-out family fun.
Advertisements:



Lanzarote is different again, and here you'll find some of the most bizarre and spectacular volcanic scenery of the lot. The island's fascinating lunar-like landscapes are a treat for the senses, especially as several ancient lava caves have been transformed into visitor attractions - perfect for day trips.
Whatever you fancy, there's always something new and exciting to explore in the Canary Islands. When will you book your visit?
Photo by potomo on flickr
You should follow me on twitter here.