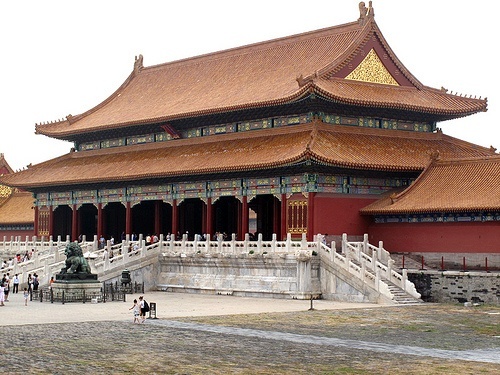 When traveling to Beijing, China, a great time can be had by venturing to the Forbidden City also known as the Imperial Palace or the Palace Museum. Located at the center of Beijing, it is the worlds largest palace. As you wander around, you can see the moat and the ten meter high walls that surround the Palace. Or if you desire, maybe you can take the time to discover the 9,999 rooms that are in the palace.
It is truly amazing to look at the structures that were built over 600 years ago as the palace was completed in 1407. Since the royal families occupied it until 1924 it is filled with the most amazing rare treasures and artifacts, showing a great history of China. With the incredible size of the Forbidden Palace, one can get lost in the history for an entire vacation.
Advertisements:



Photo credit: thewamphyri on flickr
You should follow me on twitter here.