Travel articles to liven up your Monday morning.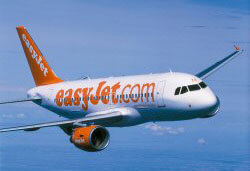 If you're into budget airline travel, the good news is that EasyJet is going to provide other websites with their flight inventory via a new API. This means you may soon be able to book EasyJet flights with an air travel consolidator. Read more at Travolution...
More Hip Than Hippie has an interesting Podcast about Eco-friendly Travel. And, well, beer and things too...
Advertisements:



For U.S. travelers, AmericInn has begun to market their rooms as extra quiet. Great for catching some extra zzzzzz's. And certainly more useful than extra soft sheets or a balcony. Apparently, it's all to do with some sound-deadening foam in the walls. Book AmericInn or choose from 600,000 other deals via Hotelscombined.com.
BOOMj Travel has found the new 7 wonders of the world. They include the Colosseum in Rome, the Christ the Redeemer statue in Rio de Janeiro and five other fantastic destinations. The list could be used as a check list of where to go next! Read more here...
But if you just want to relax, maybe visit the world's largest swimming pool? The outdoor pool at the San Alfonso Del Mar resort in Chile is 8 hectares in size, 1 km long and is acknowledged by the Guinness Book of World Records as the largest in the world. Certainly better than the average hotel pool. Pictures at Oh Gizmo!...
Nathan from favority travel site Ubertramp.com recently went to Morocco. One stop was the city of Meknes and he relays the story of the Mad Moulay Ismail. From the page: "His other travelling utensils are two or three guns, a sword or two, and two lances, because one broke once while he was murdering." Just be happy that murderous ruler is now far back in history and a Morocco vacation is relatively safe.
Struggling for ideas on what to do with your photos? Epic Edits shares 9 Photoshop tricks that may liven them up a bit. High contrast color or high color saturation tends to work really well on travel shots.
Have you found any other articles worth sharing? Why not contact me via the contact form and let me know?
You should follow me on twitter here.