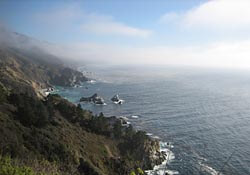 With the credit crunch, it seems that 'green travel' isn't getting us to open up our wallets. Travelers aren't taking the typical eco-friendly trips anymore, because they're not willing to pay the premium associated with the privilege.
The good news is that fully 85% of travelers see themselves as environmentally conscious according to a Ypartnership study.
And those same travelers are beginning to expect that their chosen travel companies don't just claim to be eco-friendly, but really espouse sustainability. And travelers no longer expect to be charged more for those companies to be taking good care of their surrounding environment.
Advertisements:



If you're concerned about your travel company being green, rather than green-washed, here are some questions to get answers to:
Are you paying a green premium?
Compare the prices of the different travel companies you can chose from. If the only thing that differs aside from the price is the company's green marketing spiel, taking a closer look whether it's worth the extra.
How's the company green, exactly?
It's easy to say "we're eco-friendly", but much harder to actually deliver. But many green initiatives are both money-saving exercises and sustainable. For example, buildings made of adobe materials tend to be cheaper to construct while saving the environment. And that may not be so obvious, and the company may not even say it.
What isn't the company saying?
If the hotel you're looking into has just changed their water supply to use recycled water, or the rental company is bragging about their hybrids, what's not being said? Maybe the company has a record of profligate water use and the rental company made their mark by renting out lots of SUVs. And in that case, have they changed or did their advertising change?
Can you get the whole ecological history of the company?
If a travel company has only recently switched gears to become sustainable, why should you reward them for coming so late to the party? After all, they've spent a lot longer than many other companies burning up valuable resources while making a profit and are now only changing because the customers are abandoning them. Look at the whole history of the company, and if it's getting consistently better, maybe they're worth patronizing.
And, credit crunch or not, being green is worth it. Especially now that you can expect it from your travel company.
You should follow me on twitter here.