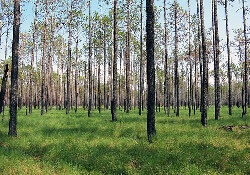 Out of 1,000 UK travelers, 55% pay no attention to the environmental impact their travel plans have. Out of the 45% that does care, just a minuscule 2% worry enough to purchase carbon emissions offsetting for their flights. This according to research released this Wednesday, before the World Travel Market exhibition's World Responsible Tourism Day
It's just as dreadful with travelers chosing green travel options for their vacation travels, with just 4% ditching domestic flights and 3% traveling by train, bus, car, or ferry to get abroad. And again, only 3% care if their hotels or destinations are eco-friendly either (learn about eco-travel seals of approval to find environmentally friendly options yourself). The research was performed by G2 Data Dynamics.
Slightly more encouraging, 22% of UK travelers now prefer domestic travel only, although there's no indication of whether this is because of a massive credit crunch worry or not. And 12% of UK travelers have cut down foreign travel because of environmental concerns, which is good to hear for the Sierry Club, but bad for the travel industry in general.
G2's director and global client strategist Kevin Slatter said: "Clearly this is a blow to green pressure groups and government departments keen to persuade people to think more carefully about their travel decisions.
"Tourism companies that want to make a real reduction to their impact on the environment need to think more carefully about how they get green messages across in their marketing to change the public's attitudes."

Advertisements:



Other research does contest these findings a bit, with a new report from Planeta.com showing that people are taking more care with eco-friendly travel than ever. So, the jury is still out, but I think it's safe to say that the picture isn't looking all too rosy. Or should that be 'green'?
What's your take, do you pay attention to your eco-credentials when traveling?
You should follow me on twitter here.