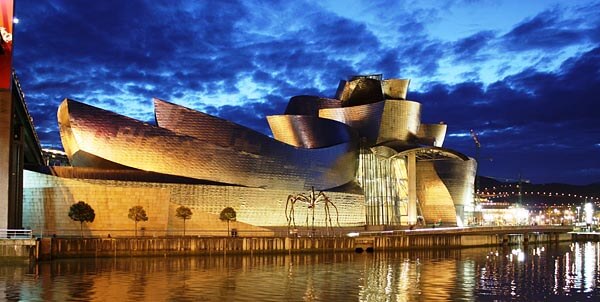 If one of your travel destinations includes a trip to Bilbao, Spain and you consider yourself to be somewhat of an art aficionado, then a visit to the Guggenheim Museum is a must. The building is filled with both modern and contemporary art that include many different types of thematic exhibitions. The primary focus of the museum's permanent collection is 20th century art which include traditional paintings and sculptures. The highlight of the permanent collection is known as the "Matter of Time Series", which is a series of weathering steel structures.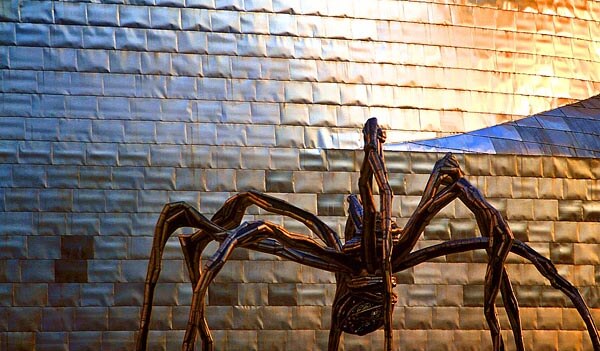 Even if you are not an art enthusiast, or have no interest in art whatsoever, the building itself is a must see. The building construction is filled with glass, limestone and titanium. When viewing the building from the outside, you will see amazing curves surrounding the building. The curves look as though they were placed randomly during construction, which provides an amazing visual effect. In 2010, the World Architecture Survey named the building one of the most important works completed since 1980. The building itself is one of the most popular tourist destinations in the city because of its amazing design. The art and exhibitions aren't too bad either.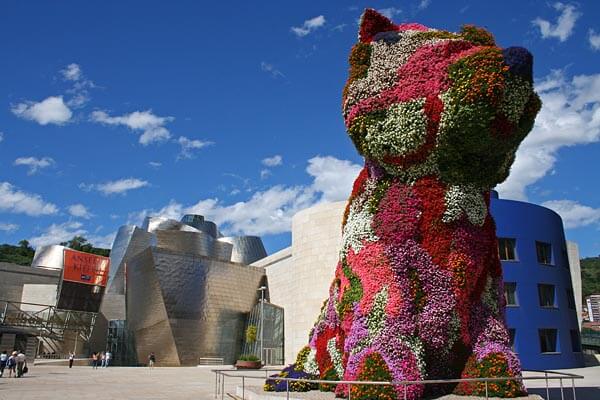 The museum is built alongside the Nervion River which runs through the heart of the city. Upon visiting the museum, take a little time to capture the view of the building from the river. It has been said that it is one of the most spectacular views in the entire city. The view from the street is said to be a modest view that does not overwhelm neighboring buildings.
Bilbao Guggenheim Museum address and hours
Guggenheim Bilbao
Avenida Abandoibarra, 2
48001 Bilbao
Phone: +34 94 435 90 00
Advertisements:



Tuesday to Sunday: 10 am to 08 pm.
Monday: July and August from 10 am to 8 pm; closed the rest of the year.
The Museum will be closed on December 25 and January 1. On December 24 and 31 the Museum will close at 5 pm.
Photos by Arrano (1), disgustipado (2), and Turkinator (3) on flickr
You should follow me on twitter here.