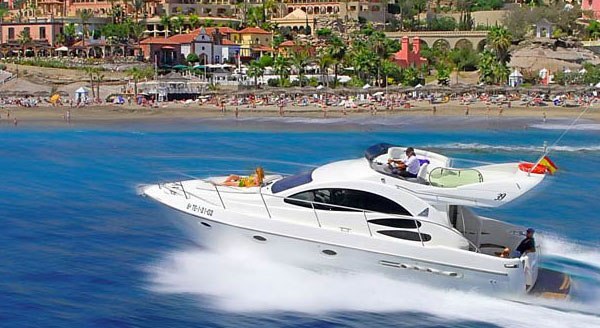 If it's a short break you're after for your next holiday, a trip to Spain's Tenerife island is a great option – especially if you're looking for a little sun. With an abundance of beaches, beautiful blue waters and an array of nightlife hotspots to choose from, it's a suitable destination for the entire family and especially boat lovers.
Hiring a boat in Tenerife
To explore this coastline, there are a number of self drive boat hire options available in the area, many of which will allow you to explore this beautiful part of the world at your own pace.
Whilst aboard, you may be lucky enough to spot both dolphins and whales.
Renting on the island
For short journeys and cruises, it's wise to rent a boat when on the island of Tenerife. Doing so will allow you to become a spectator of many glorious views, many of which can't be seen from the land alone.
It's imperative to plan a detailed itinerary prior to your trip to ensure you don't miss out on anything.
Checking the weather conditions
Advertisements:



Another thing to check prior to setting sail is the weather. Although Tenerife boasts a good climate, there can be days when the winds are high or the weather takes a turn for the worse. In the open sea, the waves can be extremely strong and unless you're an experienced sailor, you may find it difficult to control the boat in such conditions.
It's important to know that the weather conditions in the North tend to be a little unstable, especially in comparison to that of the South. If you wish to, you can always hire someone to sail the boat for you – that way, you can sit back and relax whilst enjoying the journey around Tenerife's picturesque coastline.
Why Tenerife?
When it comes to planning a holiday abroad, it's important to choose a location that has something to offer all. Holidays to Tenerife with Direct Holidays are a great option for those looking for a short-haul destination, yet one that still boasts a warmer climate.
Tenerife, which is part of the seven Canary Islands, is the largest and most populous of them all. When in the area, there are an abundance of places to explore and a large number of sights to see. The volcanic landscape is one of the most famous attractions whilst the impressive coastline follows close behind.
You should follow me on twitter here.