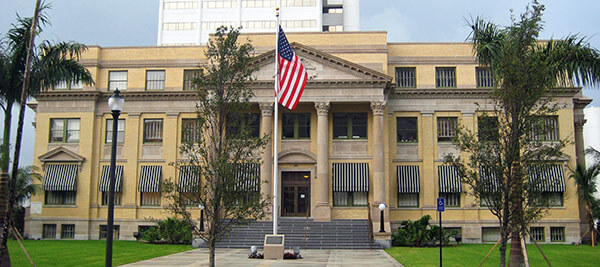 Far too often when people think of going to Florida, they think of Disney, Epcot and the sunny beaches of Miami. All of these places are fun, but to really have an educational and enlightening experience, you have to go to West Palm beach.
Not only is West Palm Beach a beautiful city, but it is also home to The Historical Society of Palm Beach. There you will learn about the history of the Sunshine State in this wonderfully restored courthouse.
Advertisements:



Built in 1916, The courthouse was originally designed to bring justice to a wild and unruly frontier. In time though, it began to fall apart and was nearly demolished. This important piece of American history was nearly lost forever. But through hard work and conservation, it was changed into an interactive and educational museum.
The Historical Society of Palm Beach County has something for everyone, from lectures to interactive guides and even a scarecrow festival. No visit is complete without a trip to see the colorful history of West Palm Beach. The courthouse has been painstakingly restored to it's former glory of the gilded age. So it is as close to stepping through time as it comes. This enthralling museum is fun and educational. You will never look at Florida the same way again.
Historical Society of Palm Beach County address and hours
Historical Society of Palm Beach County
300 N. Dixie Highway
Downtown West Palm Beach
FL 33401
10 a.m. to 5 p.m. , Tuesday through Saturday. The museum is closed on Sunday and Monday.
Admission is free.
Photo by Wally Gobetz on flickr
You should follow me on twitter here.