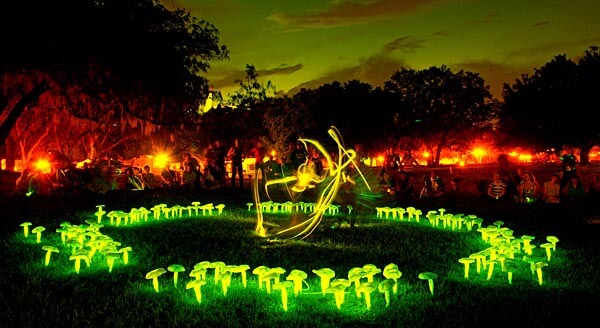 Orlando, Florida is not only home to Mickey Mouse and Sea World but the Orlando Fringe Festival calls it home too. The Fringe Festival is a 12 day annual arts festival in May. The celebration was started by Terry Olson in 1991. It is the oldest US Fringe Festival and now the largest in the United States.
The Festival is at Loch Haven Park in Orlando. There are stage shows both indoors and outdoors none of which last more than 90 minutes. Do not arrive late for a performance because you will not be allowed in. The venues within the main building are labeled by color for easy locating what you want.
Advertisements:



Fringe Festival has been billed as "10 days of Theatre, Art, Music and Madness" with cutting edge performers and innovative works. It is 100% uncensored and 100% accessible. Performers come from as far as Paris to perform at the Fringe.
Enjoy a break in the park and visit one of the fast food venders for a bite to eat and head for the beer tent for a cold brew between performances.
The next times you are in Orlando don't just go to the theme parks but also visit the Fringe Festival in Orlando.
Photo by Matthew Simantov on flickr
You should follow me on twitter here.