Florida travel guide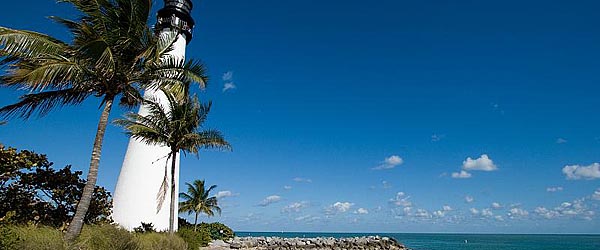 Did you know that Florida is the only state that has two rivers with the same name? There is a Withlacoochee in central Florida and a Withlacoochee in north central Florida (Madison County). Except for the name they have nothing else in common.
Sunshine, Orange State, Everglades, Alligator State, Florida was named "La Florida" by Spanish explorer Ponce de Leon in 1512 in honour of Spain's Easter time celebration "Pascua florida" (feast of the flowers). However in 1763 Britain gained control of Florida in exchange for Havana, Cuba, which the British had captured from Spain during the Seven Years' War (1756-63). In 1783, Spain regained control of the rest of Florida as part of the peace treaty that ended the American Revolution and ceded it to the United states in 1845.
If you get the impression Florida is the Mecca for amusement parks you may just be right. A host of kid pleasers from Walt Disney World in Orlando, Busch Gardens, Universal Studios, and Sea World are all located here and the list keeps growing.
But apart from its variety of theme parks, Florida also has plenty of other attractions as well from the coolest beaches, museums, world class fishing (freshwater, saltwater, or fly-casting), spring break, theme cruises, Daytona 500, the city of Miami, a vibrant night life, you just have to name it.
No trip to Florida can be complete without a visit to the Kennedy Space Center. You might just get to see a space shuttle launch. This is one of the few places in the world where there are a multitude of equally good activities and attractions that compete for your attention. There is just so much to see and do that multiple visits are needed.
No wonder each year millions of tourists from all over the world flock to Florida lured by the promise of clear skies and 800 miles of spectacular sand beaches. That's what makes this a very popular year round family vacation spot.