Introduction to Miami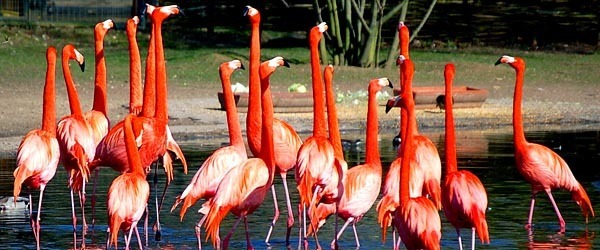 Your visit to Miami, Florida, will be a truly unforgettable experience. This is a colourful and lively city set in a subtropical area; it is adjacent to Miami Beach, a district which boasts fantastic beaches. If you visit in the summer months you can expect hot weather as temperatures are frequently over ninety degrees, winters are warm, as is the sea water throughout the year.
A tour of the city is a must. You will see some beautiful and differing architectural styles. Miami was popular in the 1920s and 1930s and consequently many buildings were made in the Mediterranean Revival style and then in the spectacular Art Deco style. There is a wealth of diverse attractions, so you will be sure to find something to interest you.
One of the most famous of these, Zoo Miami is highly rated on a national scale. The mild climate allows it to keep animals from Asia, Africa and Australia in free range surroundings. It is well worth a visit as you can experience seeing the animals roaming. There is also an outdoor aquarium in Miami. Again the outside location is possible because of the tropical climate. For those who enjoy science there is a science museum where you will find the Weintraub Observatory and the Bird Of Prey Research Centre, so a wide range of interests are catered for there. Vizcaya is a mansion in European style, set in 50 acres; visiting this is a must as it will show you a fascinating insight into Florida life a century ago.
Miami has a range of excellent restaurants that offer food from all over the world. Some are quite expensive but the food is good; there are also budget restaurants, so whatever your can afford you will find plenty of restaurants to suit you during your stay.
Photo by derpunk on flickr