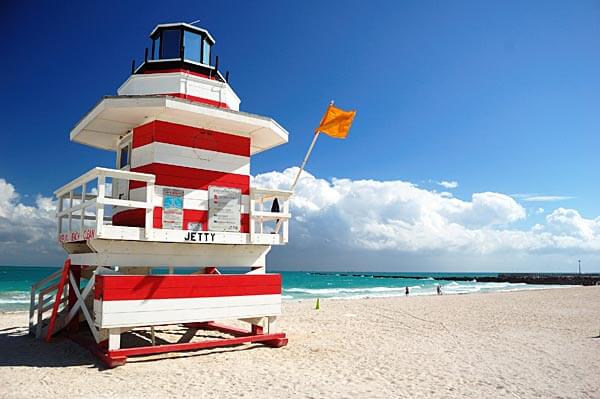 South Beach, Florida is known worldwide not only for its excellent weather and beautiful location, but for its distinctive charm, history, and architecture. Naturally, this is a resort city, where the emphasis is on sun, sand, and surf. However, those that appreciate different architectural styles will definitely want to take one of the tours of the city to get a better view of the Art Deco, Mediterranean, and other typical, pastel colored, South Beach properties in the historical area. Of course, South Beach isn't only famous for its architecture, it is also famous for its nightlife, its diversity, its gourmet restaurants, and its wide assortment of boutiques.
While South Beach may lend itself more to adult entertainment and interests, the area around South Beach and Miami also has many family oriented attractions, from the Zoo Miami, to several wildlife parks, such as the Miami Seaquarium, Monkey Jungle, and The Parrott Jungle and Gardens. Those interested in history will appreciate the Historical Museum of Southern Florida, and the Museum of Science and Space Transit Planetarium. There is something new and interesting all along this exciting part of the Florida coast, and those that travel here will not be disappointed or bored.
Advertisements:



Photo by tabula_electronica on flickr
You should follow me on twitter here.