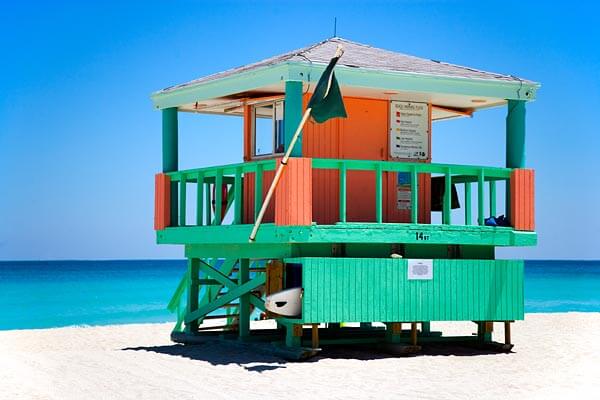 Florida is a perennial favorite destination for family breaks. There's a nearly endless range of things to do here, and for most of the year, the Florida weather delivers sunshine, warm temperatures, and only the occasionall storm. Kids love it, and the parents can take some time out to relax.
Beaches in Florida
Advertisements:



Florida offers an amazing array of white powder beaches – over 660 miles worth – all around the state. Florida's award-winning beaches are recognized as among the best in the country. Beaches in different areas of the state have different offerings:
Florida Keys – Although the beaches in this area are few, if you're in the Keys, check out the beaches in Key West, Big Pine Key and Marathon Key.
East Coast – The east coast of Florida boasts the largest number of beaches in the state. From Amelia Island in the northeast to South Beach and beyond, you'll find a beach that will suit the whole family.
West Coast – The calm and tranquil beaches along the west coast extend from the Tampa area down to Sanibel Island. If you seek a serene atmosphere in pristine surroundings, the award-winning beaches of this area are some of the most beautiful in the state.
Panhandle – The Florida panhandle offers beaches that are a departure from the standard tourist attractions. These beaches can be a bit off the beaten path, but worth the visit if you like your space. The beaches of Pensacola, Panama City and the Destin/Fort Walton Beach area are a little less populated, but no less beautiful and relaxing.
Nature to see in Florida
"Natural" Florida is more than just palm trees and flamingoes. Florida has some of the most diverse flora and fauna in the country. Several species of plants and animals are indigenous (native) to the area and a few are found nowhere else on earth. Mangroves, ferns and plants called bromeliads thrive in the wet subtropical areas of the coastal areas and everglades. Wildlife, including the manatee, American alligator, bottlenose dolphin and other animals are best seen in captivity in places such as Sea World and the zoos of the area, but there are boat tours all over the coastal areas where you are likely to get a glimpse of them in the wild, as well.
Activities in Florida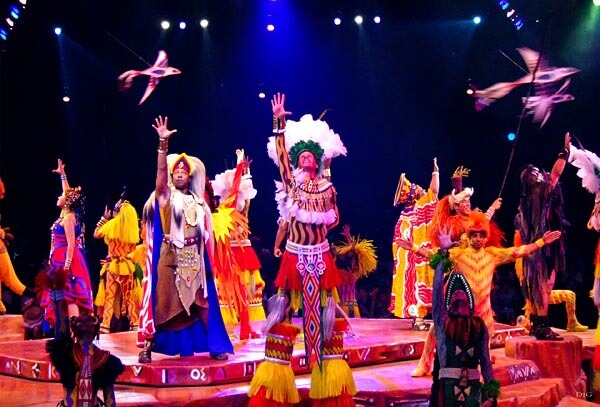 There is no shortage of family-friendly activities in Florida. Events, fairs, festivals and concerts are happening year-round, so you are never at a loss for things to see and do any time of year. A list of just a few of the annual events around Florida are:
Spring (March – May)
Battle in the Bay Dragon Boat Festival, Marathon (Florida Keys)
Folk Festival, White Springs
May Daze Celebration, Placida
Orlando Fringe, Orlando
Summer (June – August)
Beach Community Bank Sand Sculpture Contest, Pensacola
Soul Food Festival, Jacksonville
Shark Fest, Cape Coral
Flashback Fourth of July, Celebration
Hemingway Days, Key West
Fall (September – November)
Florida Marine Flea Market and Seafood Fest, West Palm Beach
Lake Mirror Classic Auto Festival, Lakeland
Swamp Buggy Races, Naples
Cajun Zydeco Festival, Fort Lauderdale
Winter (December – February)
Gainesville Arts and Crafts Festival, Gainesville
Jacksonville Light Parade, Jacksonville
Sebastian Clambake Lagoon Festival, Sebastian
Attractions in Florida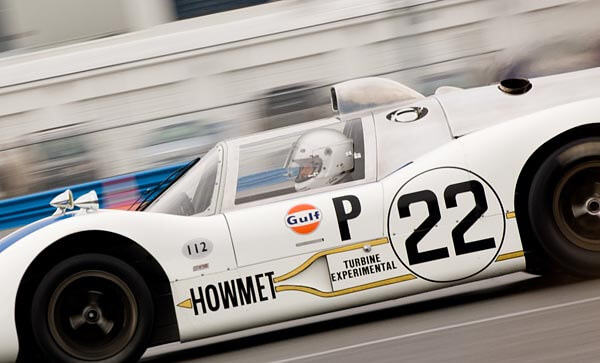 Florida is the "go to" place for family-friendly attractions! Disney World, Universal Studios, Hard Rock Café and Sea World are the standard for families, but there are literally dozens of other interesting attractions. A few by area are:
Key West
Key West Butterfly and Nature Conservancy
Ernest Hemingway Home and Museum
Discovery Cove
John F. Kennedy Space Center
Wet 'n Wild
Zoo Miami
Everglades Hummer Adventures
Aquaworld Miami
St. Augustine
Ghost Tours
Castillo de San Marcos
St. Augustine Pirate & treasure Museum
St. Augustine Alligator Farm
Tampa
Electric Manatee Viewing Center
Big Cat Rescue
Busch Gardens
Daytona
Richard Petty Driving Experience
Daytona International Speedway
Angell & Phelps Chocolate Factory
Marine Science Center
Florida offers so many things to do and see, you can come again and again for many years and not experience the same thing twice. Ocean Florida Holidays can help you Come and see why Florida is the place for family-friendly holidays.
Photos by .craig (1), DazzlingDigitalPhotography (2), Ricky Flores (3) on flickr
You should follow me on twitter here.