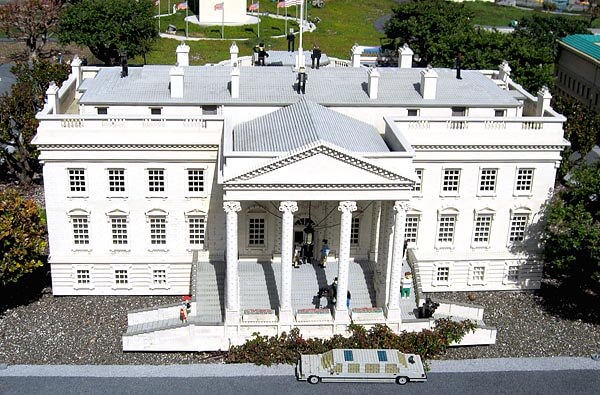 Have you ever built something out of LEGO™ bricks and wished you could play inside of it? You can at LEGOLAND™ in Carlsbad, California. LEGOLAND™ is a large theme park featuring everything LEGO™. There are rides, shows, costumed characters, and of course lots and lots of LEGO™ bricks.
LEGOLAND™ is split into many themed areas. The first thing you see as you enter the park is a giant red brontosaurus made of LEGO™ bricks. Next to that is the Big Shop and the Market full of things to buy including freshly made croissants. You may chose to go to Dino Island next with its rollercoaster, the Coastersaurus, and interactive Paleontology area.
Explore Village has an African safari with giraffes and elephants made of LEGO™ bricks, an interactive musical comedy show and an Italian Ristorante. Then there's Funtown with many cars and boats for children of all ages.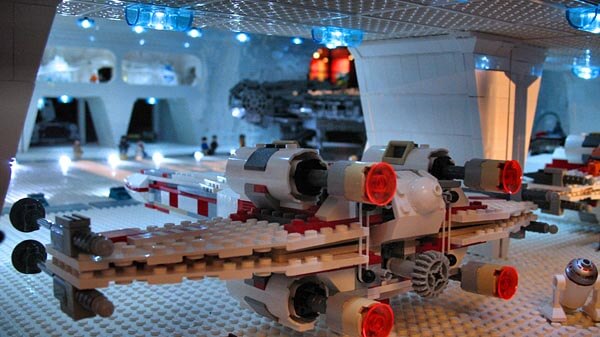 Grab a bathing suit and towel for the Pirate Cove a LEGO™ waterpark complete with water battles, slides and a mini log flume. Castle Hill is like a Medieval LEGO™ set to walk through. Its major attraction is a scenic rollercoaster called the Dragon where you ride through caves and magic spells with Merlin as your guide.
Advertisements:



The Land of Adventure is full of LEGO™ temples, lost cities and a LEGO™ Egyptian bazaar. Miniland USA is full of LEGO™ masterpieces representing seven major cities of the US. Over 2 million LEGO™ bricks were used to create Washington D.C., New Orleans, New York City, Florida, San Francisco, the Southern California coastline and even Las Vegas in tiny detail. Then you can go eat at the Garden Cafe to take in the best views of the park and chill out before you finally end up at Imagination Zone.
Imagination Zone is home to 'many of the coolest rides and attractions' according to the main website. This is where you find BIONICLE© themed rides and attractions, the 4-D rides: LEGO™ racers and Spellbreakers, an XBOX Family Game place (with LEGO™ Star Wars©, Indiana Jones© and Batman©), and building and imagination attractions where you put your own designs to the test.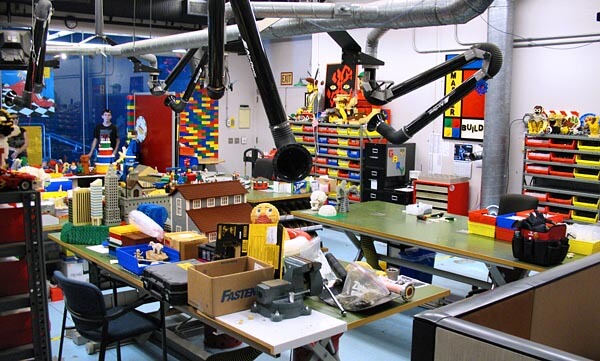 There are constantly new attractions and rides being added to LEGOLAND™ like a Bob the Builder© show which opened recently. It is definitely a place to check out while visiting California.
Legoland address and hours
LEGOLAND California® is located at One LEGOLAND Drive, just off Interstate 5, in the seaside village of Carlsbad,
30 minutes north of San Diego and one hour south of Anaheim.
Legoland California is open 5 days a week, closed Tuesdays and Wednesdays. Hours vary according to season.
Photos by cobalt123 (1), and Don Solo (2, 3)
You should follow me on twitter here.