Introduction to Anaheim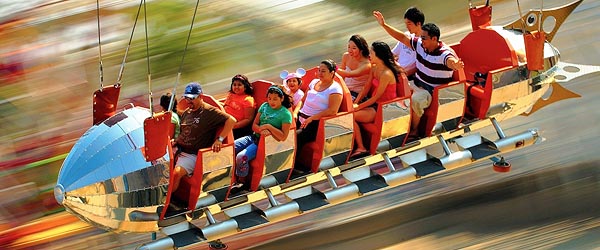 Anaheim is in Southern California in Orange County and has a population of over 300,000 and that is not counting Mickey Mouse and his gang. The city is known for its theme parks, sports teams and convention center. The city was founded in 1857 by 50 German families and was developed into an industrial center where aircraft parts, electronics and fruit became its main industries.
Surely the best known attraction in Anaheim is Disneyland which opened as "the Happiest Place" on earth in 1955 by Walt Disney. That is not the only thing that makes Anaheim famous though. The Los Angeles Angels call it home as well
The largest convention center on the West Coast is the Anaheim Convention Center which has 800,000 square feet of floor space for whatever exhibit you want.
Visit the Garden Walk for shopping, dining and entertainment when in Anaheim. The Nation Grove is an indoor live music venue to enjoy and seats 1,700.
There are many golf courses for your pleasure as well as a nature center called Old Canyon. Anaheim also has an indoor ice rink open to the public if golfing is not your thing.
In downtown you will find and art museum and more shopping and dining experience, as well as hotels for the night.
Visit the Honda Center, home of the Anaheim Ducks hockey team. The Center was also used in the movie The Mighty Ducks for the site of the fictional Goodwill games.
Spending time in Anaheim will go fast because there is so much to see and do and enjoy.
Photo by Express Monorail on flickr