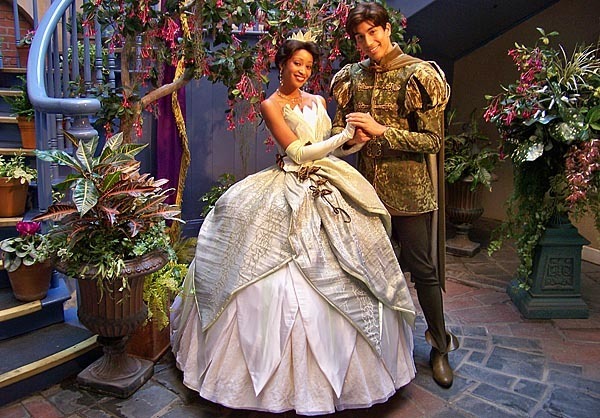 Disneyland in Anaheim is the original theme park, and was built before Disney World in Florida. Not only did they do it first, but they did it best, as it is still the best all-around theme park experience in the country, if not the world.
Disneyland contains a number of themed lands touching on the spirit of adventure (Adventureland), the feeling of the American frontier (Frontierland), the forest of Critter Country, a square in New Orleans, the promise of Tomorrow (Tomorrowland), the fantasies of childhood (Fantasyland), the whimsy of cartoons (Mickey's Toontown) and the nostalgia of a small town (Main Street USA). All worlds contain intricate theming (watch how even the pavement changes from world to world!) and attractions as well as shopping and dining to also play into the theme.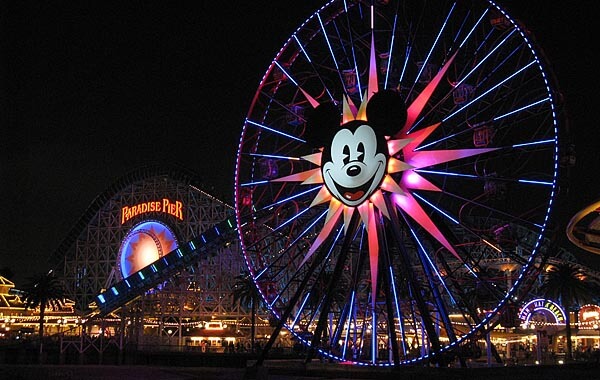 What makes Disneyland so unique relative to the theme or amusement parks in most cities is the degree to which each ride is an immersive environment. Every park has a wild mouse roller coaster, but Disneyland's coaster is in the dark, hurtling through space, with an appropriate soundtrack. Dark rides in most parks can range from tame to generic haunted houses. At Disneyland, the dark ride may be a pirate ship floating over the story of Peter Pan, or the Haunted Mansion where you are taken through an intricate house, filled with sounds and sights and a clear story - light years ahead of a "normal" haunted house.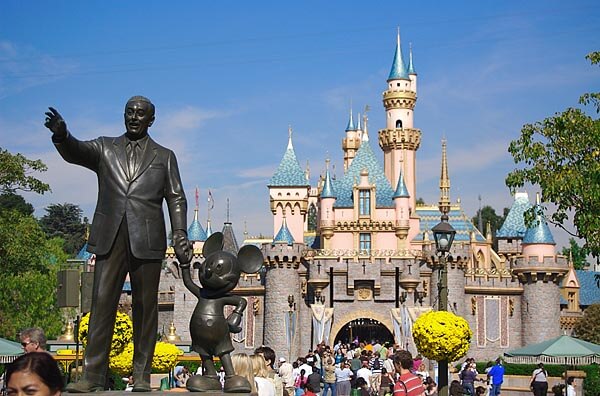 The magic of Disneyland is in how it transports you to another place. It's easy to have fun at any park. At Disneyland, you're having fun in a complete and immersive world. And that's hard to understand until you've been there!
Advertisements:



Located about 35 miles south of Los Angeles, Disneyland is easy to reach by airplane or car (right off of California's Interstate 5). As a part of the greater Disneyland Resort which also encompasses the Downtown Disney shopping area and Disney's California Adventure Park, this park really requires a minimum of three days to see in its entirety.
Photos by Loren Javier (1), Mystery of Maps (2), ankneyd (3) on flickr
You should follow me on twitter here.