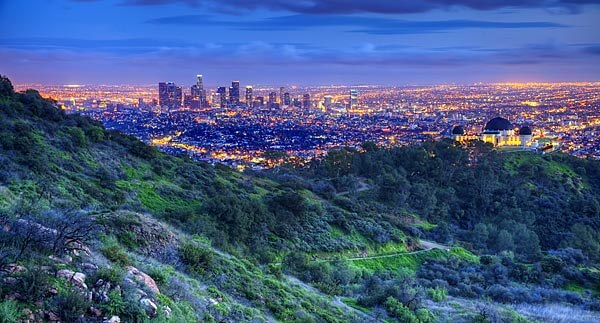 Griffith Park, located in Los Angeles, California, is an exciting and beautiful park and picnic area. It spans 4,210 acres of natural terrain and is located next to the breathtaking Santa Monica Mountain range. The plant life here is spectacular: Walnut and oak trees, sumac, and mountain mahogany among them. A large part of the park area is still relatively untouched since the Native American's village were located here.
Fun activities for the whole family include: Camping, horseback riding, picnicking, swimming, and hiking. You can even rent a bicycle from Spokes n' Stuff Bike Shop and travel Griffith Park in style. For younger folk, the Griffith Park Merry-Go-Round is sure to dazzle their hearts. There's also the famous Griffith Observatory, which is educational fun for the whole family.
Another favorite Griffith Park institution is the Los Angeles Zoo.
Advertisements:



Grab the entire family and take a pony ride on the safe tracks of the pony concession. Griffith Park is a fun and family friendly place for kids of all ages.
Photo by andorpro on flickr
You should follow me on twitter here.