The LA county Zoo (and botanical gardens) is a must for families and individuals planning a trip to the Los Angeles Area. Open every day of the year, except December 25th, the Zoo and Botanical Gardens are located in Griffith Park. The Zoo is large with plenty of space for kids to run around and get a good look at their favorite 'typical' zoo animals.
The Petting Zoo is perfect for little ones to get a close up view of some familiar animals. It is one of the more popular places in the zoo to visit and can get crowded. There are many 'distractions' around, however, to keep your little ones entertained while they wait their turn to enter. They also, in this area, have a daily 'Animals and You' show where they bring out some small and more exotic animals to interact with the children. Check the website for show times, as they can change depending on demand and weather.
The zoo also has an interactive exotic bird show that is immensely popular with regulars. This show is only held on weekends and is a nice excuse to have a sit after a few hours of wandering around with the small ones. Arrive early to ensure a good seat (in the shade) if you plan on going during the hotter months.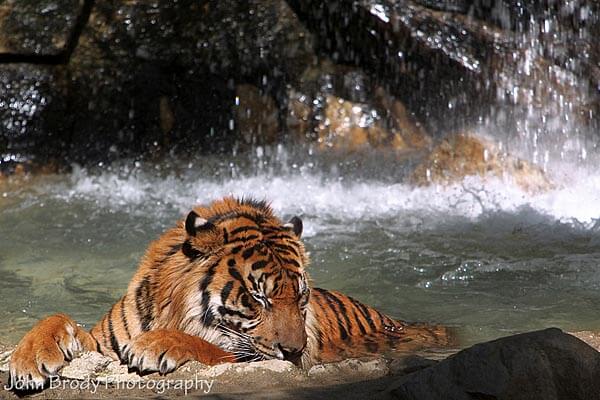 Some tips to note: The zoo allows (and encourages) people to bring their own food and picnics. There is a limited number of picnic benches scattered throughout the park, but plenty of green spaces underneath trees to spread out a sheet or blanket and have lunch. There are also several decently priced restaurants and snack bars located though-out the park.
The Zoo does not allow you to bring any aluminum, glass, or small plastic items (such as lids and straws) that might make it into an animal enclosure. Bring refillable water bottles with you. The fountains can get crowded and few and far between when you have a thirsty toddler with you. There are no storage lockers at the Zoo so be prepared to cart your stuff around, or rent a stroller or wagon to use.
An L.A. 'Go Pass' will save you money if you plan on visiting several other tourist attractions on your stay. Finally, the parking lot can be hectic on a busy day. Take the arm of the smallest child with you and write your parking spot information on it's arm with a sharpie. You'll thank me later.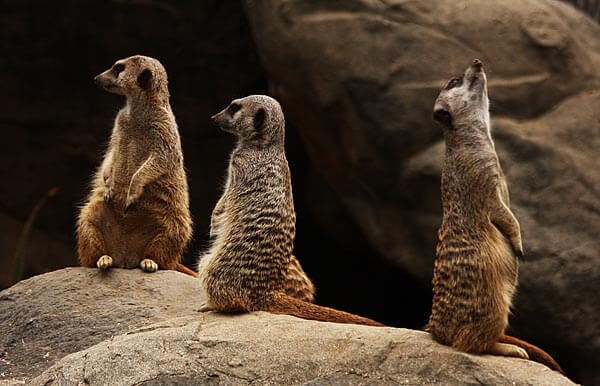 Los Angeles Zoo address, hours, and entrance fees
The Los Angeles Zoo is at the northeast corner of Griffith Park at the junction of the I-5 (Golden State) and the 134 (Ventura) freeways.
Advertisements:



If you're looking for another way to get to the L.A. Zoo, hop on board Metro's number 96 bus.
Regular hours are 10am to 5pm. The Zoo is open every day of the year except December 25. Please note that the Zoo starts putting animals in for the night at 4pm. Ticket sales cease one hour prior to closing time.
Rates and fees are subject to change at anytime:
| | |
| --- | --- |
| Adults (ages 13 - up) | $13 |
| Seniors (age 62 and up) | $10 |
| Children (ages 2 to 12) | $8 |
| Children (under 2) | Free |
| Parking | Free |
Photos by bredgur (1), JohnBrody.com (2), Rennett Stowe (3) on flickr
You should follow me on twitter here.