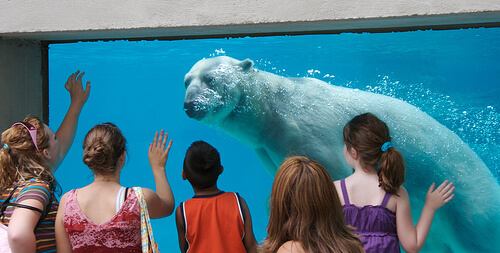 For residents of Chicago and people visiting the city who enjoy the attractions of nature and wildlife, Lincoln Park Zoo provides an excellent day out. The zoo is located just to the north of downtown Chicago, can be easily be accessed by car or public transport and is free to visit. The zoo is a relaxing oasis of green in a city landscape and provides the opportunity to view many different types of animals in a natural setting. If you're making it a full day out, you can also visit the next door Lincoln Park Conservatory.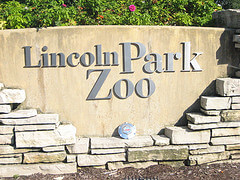 The zoo in Lincoln Park is open 365 days a year generally from around 10am to 5pm, but before visiting it makes sense to check the schedule for yourself, as special events are held on a regular basis and this can make your visit even better. The zoo spread over a huge area with a number of different habitats dedicated to various animals.  These areas include the Pritzker Family Children zoo where you can walk through a beautiful wooded setting and view bears, otters and beavers. For the more adventurous, this area also provides a treetop canopy climbing adventure.
A popular feature at the zoo is the Regenstein Center for African Apes, where a number of different groups of gorillas and chimpanzees can be viewed, as they go about their daily business. City children can experience a little bit of country life at the farm-in-the zoo area, where they can see and interact with farm animals such as chickens, cows and pigs. Many other animals can also be seen at the zoo and this includes birds, reptiles, fish and mammals and there are a number of exhibits and animal houses dedicated to these. When you enter be sure to get a visitor guide which provides you with details of the zoo and a map of the layout.
As well as the animals, there are also other attractions which are worth seeing when you visit and these include a carousel on which the 48 wooden animals are made up of rare and endangered species. For younger children there is also a miniature train which provides rides.
There are a number of restaurants and shops which can be visited to make your day more enjoyable and with all the attractions available it is easy to see why millions of people visit the zoo every year. If the chance permits Lincoln Park Zoo is well worth a visit and will provide a relaxing and enjoyable day out for children and adults alike.
Advertisements:



Photos by Karl Heubaum and smussyolay on flickr
You should follow me on twitter here.