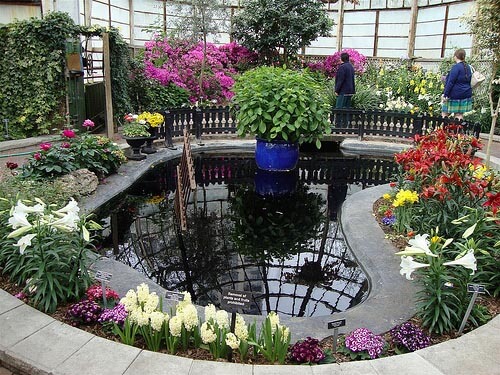 No matter what time of year you're visiting Chicago, Lincoln Park and its Conservatory is a great place to go to. In the warm months of the year, the conservatory is filled with beautiful plants and flowers, and during winter, it's a great place to escape the cold. One of the highlights of the Lincoln Park Conservatory during the winter is the large train they have on display.
The 100 plus year old conservatory is filled with beautiful things and has a lovely, serene sort of atmosphere to it. As it is very close to the Lincoln Park Zoo, it's a great idea to try to visit both of them on the same day. Together, this is a wonderful way to spend a day in Chicago, especially for a family.
Lincoln Park Conservatory address and hours
Lincoln Park Conservatory
2391 N. Stockton Dr.
Chicago, IL 60614
Hours: 9am - 5pm daily
*The Lincoln Park Conservatory will be closed the following dates:
- Monday, March 7, 2011
- Friday, Nov. 25, 2011
- Friday, Dec. 23, 2011
- Friday, Dec. 30, 2011
Advertisements:



Photo by Dainaar on flickr
You should follow me on twitter here.