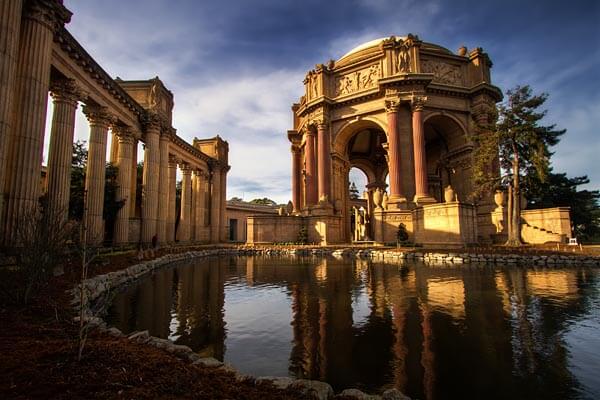 Located in the Marina District of San Francisco, California, the Palace of Fine Arts is one place to visit on your way to the Golden Gate Bridge. It was built in the early 20th century for the Panama-Pacific Exposition and then underwent renovation on 1965 for preservation and resistance to seismic activities. This monumental structure was inspired by Greek and Roman architecture. It housed several art exhibits and was utilized for different purposes.
Today, it is home to the 1,000-seat Palace Fine Arts Theater and the Exploratorium, an interactive museum of arts and science founded by Dr. Frank Oppenheimer in 1969.
The Palace of Fine Arts is one of the popular spots in the San Francisco Bay Area. Tourists and locals alike love strolling along the walkways, picnicking near its tranquil lagoon and just enjoying the beautiful sunset view. It is also well-known for wedding ceremonies and parties. Some films and television series featured this breathtaking landscape. It is definitely a place to relax and enjoy.
The Palace of Fine Arts location
Advertisements:



Palace of Fine Arts
3301 Lyon Street
San Francisco, CA 94123

Photo by -ratamahatta- on flickr
You should follow me on twitter here.