Aah, beaches, warm water, and sunshine! Always a winning combination for a relaxing vacation, but not all beaches are made to the same standards of relaxation and beauty. Neither is the sunshine, just ask any British person you come across! If you're looking for something a bit more out of the ordinary than the beaches of Florida or the Spanish Costas, here are some exotic, beautiful, and warm beach destinations for this summer.
Tup Island Sea Beach, near Krabi, Thailand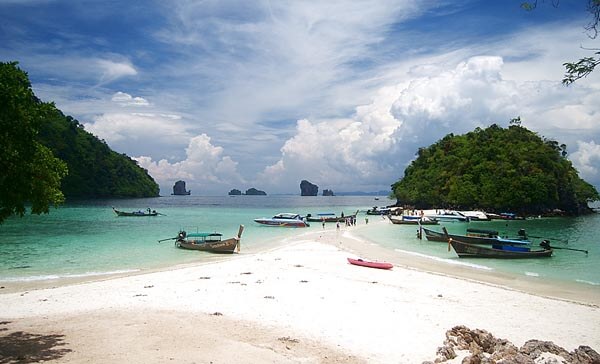 Krabi Island in Thailand is surrounded by a number of smaller island, Tup Island among them. This is a photographer's paradise with green waters and clear intense blue skies setting off white sandy beaches and deep green vegetation. You can reach Tup Island by taking a cheap long tail boat from Ao Nang Beach, rather than the pricey speed boat tours the local agencies put on offer. A favorite feature of Tup Island is its wand bar, a Y-shaped strip of sand which connects two other islands to Tup Island. Here, snorkelling is popular, and it's a peaceful place to swim as well. Photo by Tom BKK on flickr
Cefalu, Sicily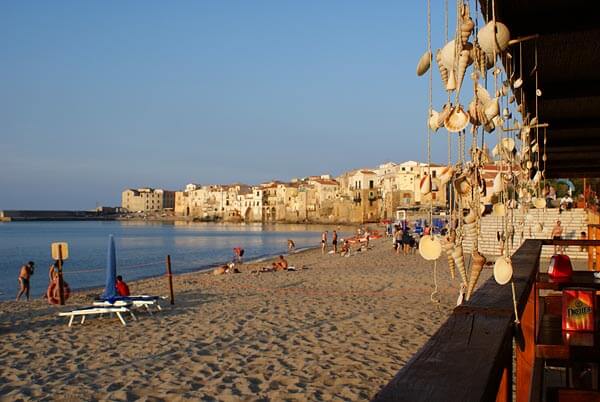 Cefalu is a cozy little town on the north coast of Sicily, Italy. From here, you'll swim in the Tyrrhenian Sea from a soft sandy beach, and with an old town at your back. Not only is Cefalu a popular area, the laid back and wealthy neature of the town, as well as its closeness to Palermo, makes it pricey in high season, so it's not your first choice for cheap beach holidays. Despite the prices, the town is a charming place to spend a couple of days of sunbathing on the beach, eating at the great Sicilian restaurants - most are family owned here - and explore the town. The Duomo, a two towered Norman church, is the main attraction in the city center, but it's overlooked by the enormous crag of Rocca, the cliff looming over the town. It's a challenging climb, especially in warm sunny weather, but the view from its peak is amazing. Photo by Jack Norell.
Tulum beach, Quintana Roo, Mexico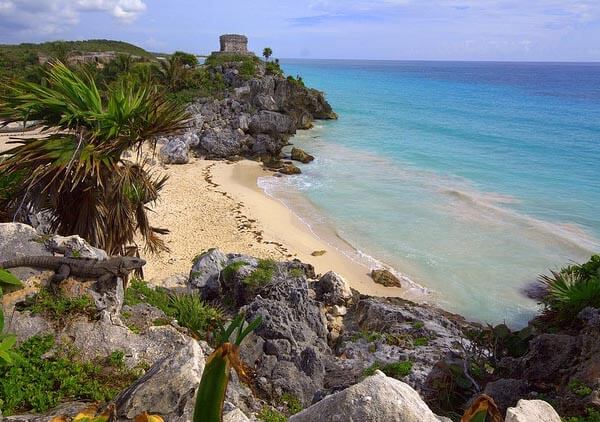 Even more known for the Mayan ruins at Tulum and the Sian Ka'an Biosphere Reserve, the beaches are still a major draw to Tulum. Located south of two of Mexico's most popular beach destinations, Cancun and Playa del Carmen, the atmosphere here is more relaxed and maybe just that bit more sophisticated. Or maybe that's just how it seems after partying in in Cancun's hotel zone! If you tire of the gorgeous beaches here, you can also drive or take a tour to the nearby Hidden Worlds Cenotes park, where you can swim in the famous sinkholes. Photo by Billingham on flickr
Punalu'u Black Sand Beach, Hawaii's Big Island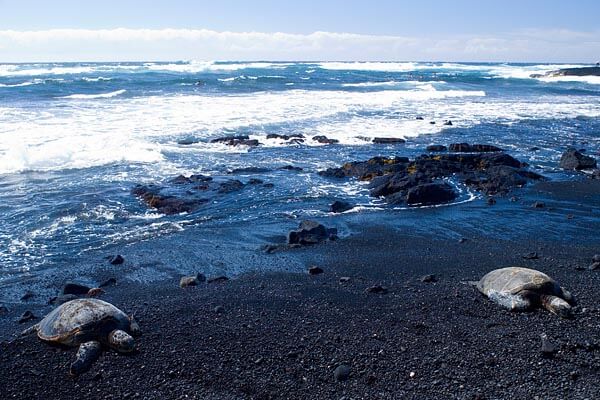 The sand on this amazing beach is made from basalt grains. The coal black sand creates one of the most unique beach views anywhere in the world, and on top of this, the blue ocean is also home to the endangered Hawksbill and Green turtles that can be seen to basking on the black sands. Unfortunately, the sea is quite rocky and the cold freshwater currents can make swimming dangerous, so is only for very confident swimmers. Hawaii has a wide range of other beaches that are better for leisurely dips in the Pacific Ocean, but none as dramatic as Punalu'u Beach. Photo by djwudi on flickr
The Baths at Virgin Gorda, British Virgin Islands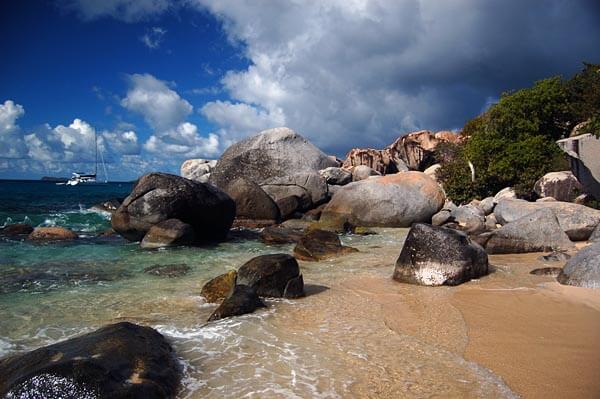 Advertisements:



This rock formation on the southern edge of the British Virgin Islands make up one of the most enticing beaches in the world. Named 'The Baths', this National Park is made up of 50 ft boulders, caves, palm trees, and sandy beach. A very romantic place, it's not difficult to find a secluded grotto for yourself and your sweetheart, the natural beauty and warm seas are also quite relaxing. Unless you feel like a strenous swim, or happen to have a boat at the ready, you'll arrive here by taxi or walking, and pay $3 at the entrance. There are a few laid back bars and restaurants here as well - you're bound to be hungry after walking, climbing, and kissing the day away. Photo by super-structure on flickr
You should follow me on twitter here.