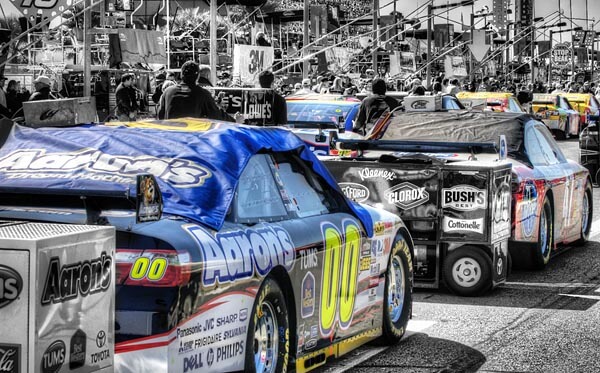 If you are like most Americans, then your favorite pastime isn't watching baseball or football, it's watching NASCAR races! And the most highly anticipated of all NASCAR races, held at the Daytona International Speedway in beautiful Daytona Beach, Florida, is known around the world as the Daytona 500. Generally held in February each year, the Daytona 500 is an excellent opportunity to escape cold, snowy winters by traveling to the warm and sunny beaches of Florida for fun, excitement, and an American tradition!
In addition to watching the race, many fans arrive in Daytona Beach a few days early to enjoy exquisite dining, such as at Aurelia's Restaurant: A Taste of Rome, and the Bonefish Grill, both on South Atlantic Avenue. Adjacent to the raceway stands the Daytona International Speedway museum and gallery called the Daytona 500 Experience, where guests can enjoy the history the Daytona 500 races that have occurred every year without fail since the event's conception in 1959.
Many fans take advantage of travel packages, either purchased from agents or procured directly from Daytona International Speedway, that greatly enhance their vacation and game day experience. From special sneak-previews of the track to watching the qualifying heats live in the stadium, from the best camping grounds and RV parks to exclusive dining options, these affordable and family-friendly travel packages are sure to bring you and your loved ones roaring across the finish line and hungry for another season of the breakneck-speed action that only NASCAR can provide!
Don't delay for another second! It's almost time for the races, so get in gear and take a pit stop at one of the year's greatest sporting events!
Advertisements:



Photo by Talke Photography on flickr
You should follow me on twitter here.