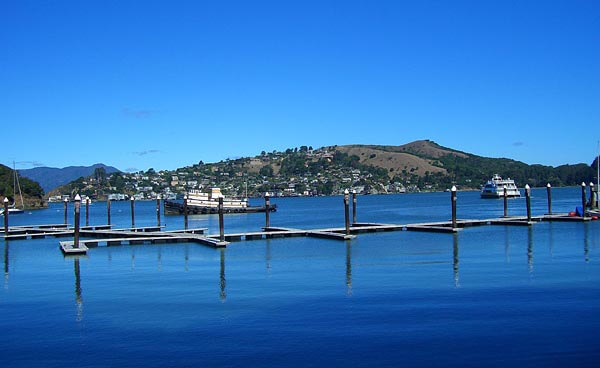 Angel Island State Park is home to my favorite hike in the San Francisco area. This state park is beautiful, with views of San Francisco and the surrounding areas. The hike itself is about 5 miles and covers beaches, forests, and gets you one of the most beautiful views of the Golden Gate Bridge. The hike up to Mt. Livermore is steep, but it has a great payoff. The scenery is amazing. The hike is a loop which is nice since you never see the same thing twice. We always are on the look out for seals too!
The island has a lot to do, in addition to hiking. You can rent bikes or go on a Segway tour. There are cute shops and water activities. But the island is fairly quiet (by San Fran standards!) since you have to ferry or boat in.
This island is ripe with history. A haven for immigrants coming from the Pacific, and later, an internment camp for Japanese-Americans, the island is a study in opposites. The State Parks Association embraces the history of the island, celebrating the military history, and not shying away from the less positive aspects of its history.
Advertisements:



Angel Island State Park is a great place to go for families or by yourself. It is the perfect combination of history and nature, with amazing views!
Photo by elcapitan79 on flickr
You should follow me on twitter here.